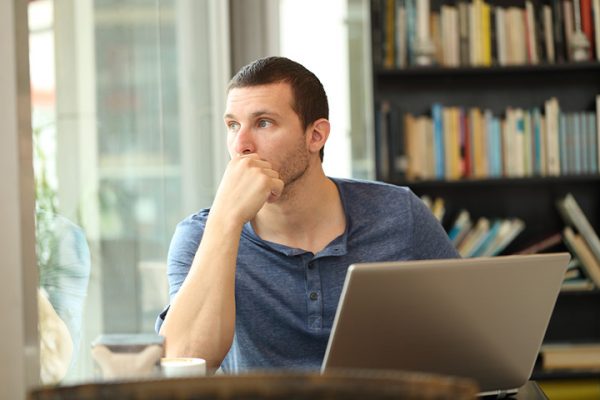 Times are uncertain, and with that comes questions: How long will this last? Will I be able to be with my loved one when they take their last breath? Will I stay healthy? The list goes on, and sometimes, there are no answers. Many things are out of our control.
Rather than focus on what is not in our control, it may be helpful to instead refocus attention on what we can control.
Here are some suggestions:
COVID Challenges
Living facility regulations
While you can't change what's happening or change the regulations,
You CAN check-in with the facility often about changes to their regulations. Facilities know the importance of connection for both the patient and family. Many facilities try to coordinate some form of face-to-face visits, if they are able. You can also get creative on how to spend time with your loved one. Phone calls, video chat (FaceTime, Skype, etc.) are great resources during this time. Gather family outside of windows and share music, games, etc., while your loved one can watch and enjoy from inside. Position your loved one so they can watch drive-by celebrations, such as a birthday, anniversary or holiday gathering, from their room or outside their room.
No funerals or limited attendance at funerals
While you can't change what's happening or change the regulations,
You CAN use creativity to plan a memorial service. An outdoor service or graveside memorial can be planned for a few more people or a smaller family service can be held now. A larger gathering/celebration of life can be planned for later, such as on a date that was special to the person who died (birthday or anniversary). Funerals and memorial services can also be live streamed online, so friends and family can join from anywhere.
Lack of physical touch
While you can't change what's happening or the risks involved with physical touch,
You CAN connect in other ways, such as sending photos electronically or by mail, making regularly scheduled calls and getting creative (example: specific sign language signs for "hugs" and "kisses" you can exchange with your loved one). Plan to check in with the facility frequently about any changes in their restrictions that might allow for more contact.
Dying alone
While you can't change what's happening or the timing of when one dies,
You CAN ask the facility if they can allow you to come in and say goodbye to your loved one as he or she nears the end of life. Many facilities are doing their best to work with families to be together near the end. Also, recognize that you would have been there in-person with your loved one as much as possible under different circumstances. It's common for a person to die when the family leaves for even a few minutes. Know that you didn't choose to stay away, and neither did the facility staff. Give yourself grace, as well as facility staff and other staff, knowing that everyone did their best.
Seeing a decline in your loved one's physical and/or cognitive health
While you can't change what's happening or the isolation it causes,
You CAN stay connected as much as possible through sending cards and packages and making frequent phone calls (daily or every other day). You can also arrange for facility staff to help your loved one video chat with you. Be positive and upbeat when you can talk with your person.
COVID Emotions & Feelings
Anger
While you can't control the situation,
You CAN choose how you react to a situation. Often in this COVID environment, we don't get the outcome we desire. Anger is an easy "go-to" for the human psyche, but it isn't the most helpful. We can choose to not direct our anger toward family members, facility or other staff, or even the patients themselves. When anger threatens to boil over, take a walk, sit alone in a quiet place, read a book or meditate. Find a trusted friend or confidant you can talk to. Expressing your feelings out loud and attaching words to those feelings can be a helpful release of the emotion. Reach out to professionals for support. These are things you can control when everything seems out of control.
Guilt
While you can't control the past or even the future,
You CAN control the things we say to ourselves: "Should have," "could have" and "would have" statements used to shame yourself are not helpful. If facility restrictions kept us away, remember, that is out of your control. If there are things you feel you need to do or say, now's the time. Write a letter. Make a call. Give or ask for forgiveness. These are things you can do.
Despair
While we can't expect to be self-sufficient all the time,
You CAN seek assistance. If you are feeling hopeless or a deep sense of sadness, it's OK to ask for help. Find a trusted friend or family member who will listen without judgement. Contact a member of your hospice team, a counselor or a therapist. Concentrate on changing your outlook on the situation because that is something you can control.
Remember, you are dealing with one of the most difficult times in your life—the end of life of someone you love. You are also faced with isolation, separation and uncertainty. There are things you cannot change. While you may not be able to change the situation, you can always change your mindset and reaction toward it.
A positive outlook can go a long way in what seems like a negative situation. Giving grace and kindness to others and to yourself can also change how we view a situation. Change what you can. Let go of what you cannot.
The staff at Hospice of the Red River Valley is here to help. Our team of social workers, chaplains, nurses and certified nursing assistants (CNAs) are skilled and capable experts who are dedicated to caring for families and friends like yours. If you need additional support, we can help. Contact us or call (800) 237-4629.
About Hospice of the Red River Valley
In 1981, Hospice of the Red River Valley was founded on the belief that everyone deserves access to high-quality end-of-life care. We fulfill our nonprofit mission by providing medical, emotional, personal and spiritual care, as well as grief support to our patients, their families and caregivers during a tender time in life. Our staff helps those we serve experience more meaningful moments through exceptional hospice care, 24 hours a day, 365 days a year, wherever a patient calls home. The organization serves more than 40,000 square miles in North Dakota and Minnesota, including in and around Bismarck, Detroit Lakes, Devils Lake, Fargo, Fergus Falls, Grand Forks, Lisbon, Thief River Falls, Valley City and many more communities. Hospice of the Red River Valley offers round-the-clock availability via phone, prompt response times and same-day admissions, including evenings, weekends and holidays. Contact us anytime at 800-237-4629 or hrrv.org.