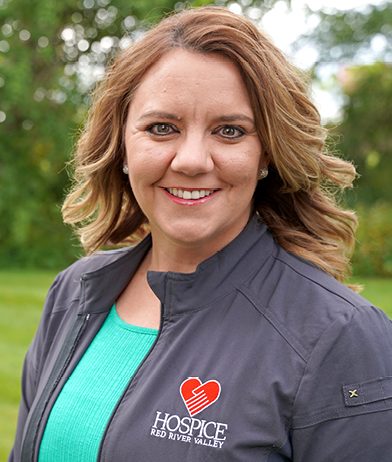 by Staci Metzger, LMSW
Caring for a loved one can be fulfilling and one of the best gifts you can offer. Along with the rewards, caregivers face many challenges and stressors, including compassion fatigue.
Compassion fatigue is a special kind of burnout that happens to caregivers as a result of providing care to a person who is experiencing ongoing suffering or illness. When caregivers are empathetic, they may internalize some of the suffering and emotions felt by the person who is ill. Over time, you can start to feel overwhelmed, or numb to the needs of the person you are caring for.
High-stress environments also contribute to compassion fatigue. 
Caregiving for others may adversely affect the caregiver's mind, body or spirit. Caregivers often overextend themselves, which can lead to them feeling like they are "just going through the motions" of their lives with no sense of purpose or meaning.
Anyone who provides direct care, whether you are caring for a family member or friend or caring for someone in a professional role, can experience compassion fatigue.
Signs of Compassion Fatigue:
Apathy and sadness
Blaming others
Changes in sleep
Decreased engagement in hobbies
Depression
Easily distracted
Frequent/chronic illnesses
Increased complaining
Irritable
Lack of pleasure
Loss of humor
Negative mood
Nightmares
Poor diet
Poor hygiene/appearance
Substance use/alcohol use
Withdrawn and joyless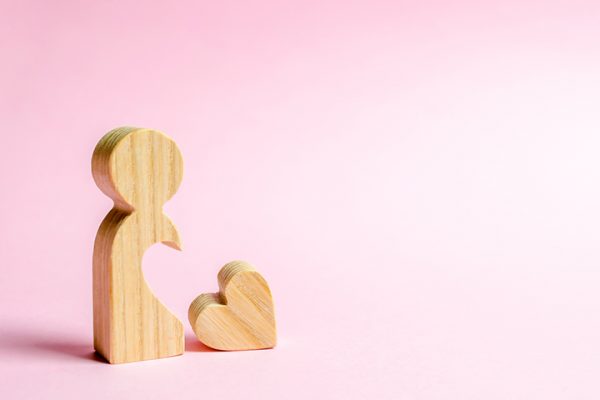 Being aware of the signs of compassion fatigue, taking good care of yourself and sharing your feelings with a support system can help you be more prepared as a caregiver. A practical example of compassionate fatigue could be the following scenario:
Your daily routine has always included getting up, showering, making your bed, brewing a pot of coffee and tidying up around the house. After caring for a chronically ill loved one, you're finding it difficult to accomplish your day-to-day routine. You rarely make your bed, things around the home aren't organized and it's been difficult to find the time to shower and brush your hair.
These indicators could mean you're experiencing compassion fatigue. Below are helpful tips on ways to cope and self-care strategies to combat compassion fatigue.
Coping Strategies
Accept what you cannot change
Avoid destructive behavior
Be aware of stress
Be flexible and willing to learn new things
Be open to change
Educate yourself
Establish limits
Think and act positive
Train yourself not to react
Build a positive support system
Caregiving Self-care Tips
Ask for help
Get a massage, read a good book, meet a friend for coffee
Keep it simple
Maintain your regular medical visits
Make a promise to do something each day just for you
Meditate, journal, listen to soothing music
Plan leisure time
Practice health habits (eat nutritious meals, exercise, sleep 7-8 hours)
Start a gratitude journal
Take break, use respite services
Use community resources (support groups, etc.)
Caregiving is a labor of love and something many people want to do for those in their lives, especially when faced with a serious illness. Practicing good self-care will ensure you are able to provide the very best care for your loved one while also making sure you're not depleting your compassion reserve.
Staci Metzger, LMSW, LGSW, APHSW-C, is the lead social worker with Hospice of the Red River Valley.
About Hospice of the Red River Valley
In 1981, Hospice of the Red River Valley was founded on the belief that everyone deserves access to high-quality end-of-life care. We fulfill our nonprofit mission by providing medical, emotional, personal and spiritual care, as well as grief support to our patients, their families and caregivers during a tender time in life. Our staff helps those we serve experience more meaningful moments through exceptional hospice care, 24 hours a day, 365 days a year, wherever a patient calls home. The organization serves more than 40,000 square miles in North Dakota and Minnesota, including in and around Bismarck, Detroit Lakes, Devils Lake, Fargo, Fergus Falls, Grand Forks, Lisbon, Thief River Falls, Valley City and many more communities. Hospice of the Red River Valley offers round-the-clock availability via phone, prompt response times and same-day admissions, including evenings, weekends and holidays. Contact us anytime at 800-237-4629 or hrrv.org.