Anytime you're dealing with a life-limiting prognosis, spiritual issues inevitably bubble to the surface. Everybody approaches this topic and searches for answers in his/her own way. Hospice of the Red River Valley's chaplains are experts in the field of ministry and professional clergy who recognize spiritual needs at this time of life.
Hospice chaplains promote caring for the whole person. While Hospice chaplains may not have all of the answers, they specialize in listening and recognize that asking the thoughtful questions is an important part of moving toward peace during this delicate time in life.
Hospice chaplains provide spiritual healing through a variety of ways, including music, prayer and devotion, ritual and imagery, and legacy/life review. Support is provided based on an individual's personal beliefs. If desired, our chaplains also act as a link to the individual's church or other faith community.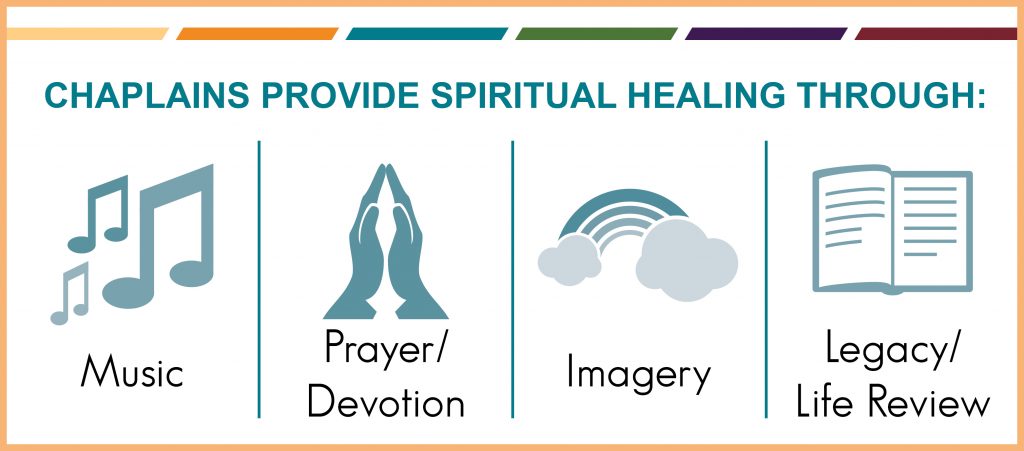 Chaplains are trained to help people of all faith backgrounds, including those who do not identify with any spiritual group. Hospice chaplains provide spiritual support in ways unique to each person's own set of values and morals that are most important to him or her.
If an individual draws spiritual strength from nature, or a network of family and friends, chaplains seek more avenues for the person to connect in the way that is most helpful to the person.
Studies show spiritual care is associated with better quality of life for patients who are near death. This type of support can make all the difference as an individual and their family members face the challenges of end of life.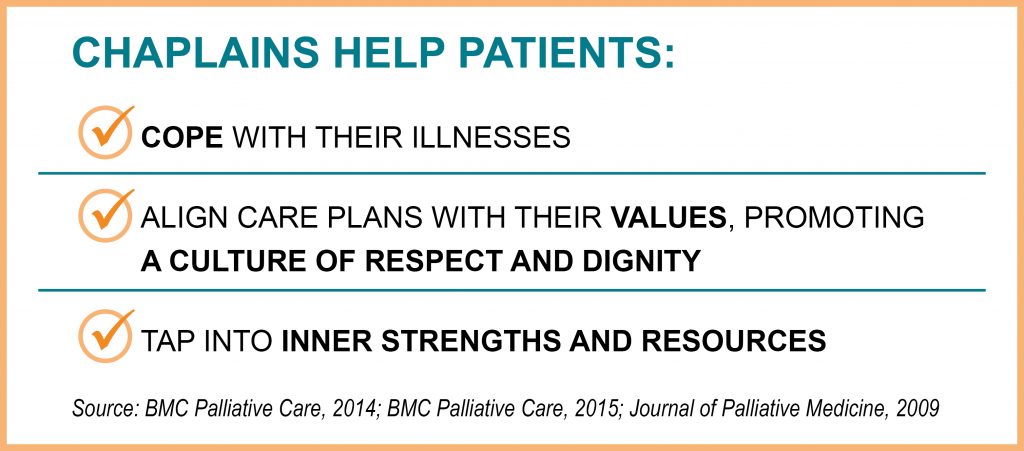 Did you know?
Hospice of the Red River Valley employs eight full-time chaplains.
Our chaplains have more than 175 years of combined ministry experience.
All of our chaplains have obtained a Master of Divinity degree.
All are ordained by their respective denomination.
Most of our chaplains have lived in this region for much of their lives.
Hospice of the Red River Valley patients said their religious and spiritual beliefs were strongly supported.