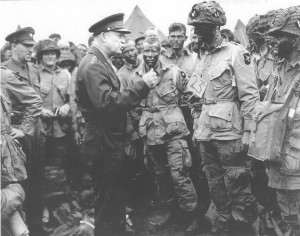 In honor of Veterans Day, all of us at Hospice of the Red River Valley would like to extend our heartfelt gratitude to each of our nation's veterans.
We also want to extend our thanks to the many veterans and their families who have allowed us to give back by serving those who have served for us. In 2009 alone, we provided hospice services to 192 veterans in our service area. It is truly an honor and a privilege to provide care for these American heroes.
Our veterans are deserving of the highest-quality end-of-life care available. We're honored to partner with several organizations to help ensure hospice services are available to veterans in our region. Through our partnerships with the Veterans Administration Medical Center, the North Dakota Veterans Home, and various fraternal veterans' organizations, we continually look for ways to grow and improve our outreach to veterans and their families.
Please take a few moments today to join us in thanking all veterans for their service to our country.
About Hospice of the Red River Valley
In 1981, Hospice of the Red River Valley was founded on the belief that everyone deserves access to high-quality end-of-life care. We fulfill our nonprofit mission by providing medical, emotional, personal and spiritual care, as well as grief support to our patients, their families and caregivers during a tender time in life. Our staff helps those we serve experience more meaningful moments through exceptional hospice care, 24 hours a day, 365 days a year, wherever a patient calls home. The organization serves more than 40,000 square miles in North Dakota and Minnesota, including in and around Bismarck, Detroit Lakes, Devils Lake, Fargo, Fergus Falls, Grand Forks, Lisbon, Thief River Falls, Valley City and many more communities. Hospice of the Red River Valley offers round-the-clock availability via phone, prompt response times and same-day admissions, including evenings, weekends and holidays. Contact us anytime at 800-237-4629 or hrrv.org.