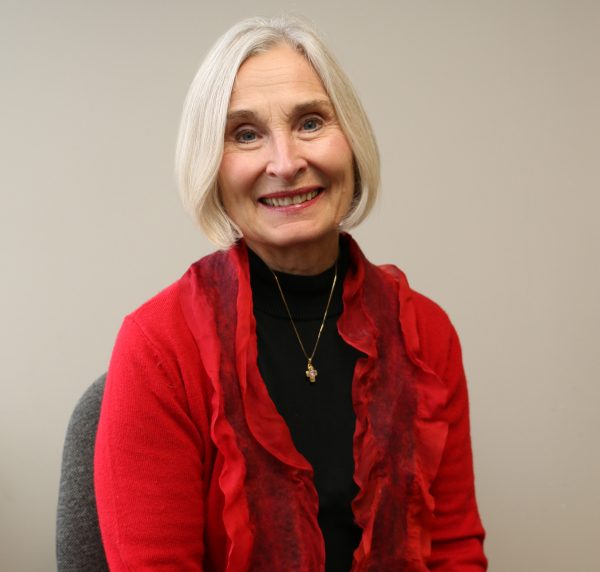 by Lauryl Ivers, chaplain
Grief touches every part of us. We feel it in relationships with our families, friends, co-workers and in our hearts and minds—even in our bodies.
My mother died under the care of Hospice of the Red River Valley a few years ago. The Hospice team was so helpful for me and my family. I am thankful I didn't have to be the professional during that time; I could just be the daughter.
I vividly remember the time I woke up one morning from a deep sleep a few months after my mother died, and I felt like I'd been through a major surgery. It felt like something had been physically cut out of the center of my body. Something important was missing. As I shook myself awake, I started to wonder if this was another way I was experiencing grief for my mom. It truly felt like part of me was gone, like I had a hole in the center of my body.
I've heard other people talk about the physical effects of grief: the fatigue, the real heartache, the susceptibility to disease because of decreased immunity.
Recently, the BBC Newsletter published an article by Jon Kelly, where he reported, "People often say they experience grief as concrete physical sensations … churning stomach, racing heart, shaking and hypersensitivity to noise are all physical experiences of bereavement. There is a 'broken heart syndrome' that follows significant emotional or physical stress … the heart muscle becomes weakened, and the heart's chambers change shape."
In some faith traditions, there is Jacob's story, a man who "wrestled with God" all night long. In the morning, Jacob discovered that his hip was now "out of joint." In my own grief, I have "wrestled with God" during dark nights.
Maybe you have, too, with feelings of guilt and questions of "Why? What could I have done differently?" These questions can leave a person with a disjointed feeling, a deep pain for things that cannot be made right.
Since my mother's passing, I have learned I'm not alone in these feelings. Losing someone I love changed me, emotionally, spiritually—and even physically. But I am still me, and when I reach out to others, I realize I am still loved and learning. I have some precious "holes of grief," and some parts of me that are "out of joint," but these things remind me of the people I've connected with, and whose place deep within me no one else can fill or fix, for now.
As I share stories of my grief with family and friends, I have found it helps me. Working with Hospice of the Red River Valley as a chaplain has also provided solace to me because of the care Hospice so lovingly extended to my mother and father.
May you find the blessings you need.
Rev. Lauryl Ivers is a chaplain with Hospice of the Red River Valley.
About Hospice of the Red River Valley
In 1981, Hospice of the Red River Valley was founded on the belief that everyone deserves access to high-quality end-of-life care. We fulfill our nonprofit mission by providing medical, emotional, personal and spiritual care, as well as grief support to our patients, their families and caregivers during a tender time in life. Our staff helps those we serve experience more meaningful moments through exceptional hospice care, 24 hours a day, 365 days a year, wherever a patient calls home. The organization serves more than 40,000 square miles in North Dakota and Minnesota, including in and around Bismarck, Detroit Lakes, Devils Lake, Fargo, Fergus Falls, Grand Forks, Lisbon, Thief River Falls, Valley City and many more communities. Hospice of the Red River Valley offers round-the-clock availability via phone, prompt response times and same-day admissions, including evenings, weekends and holidays. Contact us anytime at 800-237-4629 or hrrv.org.