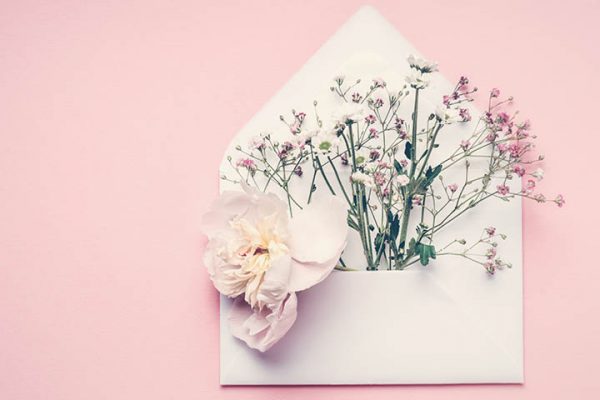 When a friend or family member loses someone they love, it's natural to want to comfort them in some way. Attending a memorial service, wake or funeral is very meaningful. Thoughtful gifts are also a significant way of letting the family know you're thinking of them.
You may choose a gift that's intended to provide a measure of comfort, or one that will help them cope with the days and months ahead, or a memento that will honor the memory of their loved one. No matter what you choose, your gift represents your love and support. Along with spending time with those who are grieving (either in person, on the phone or virtually) just letting your friend or family member know you're thinking of them is often the best gift.
What do you get someone who has experienced a loss? Your relationship with the bereaved person may help you choose the right gift. Pair your gift with a sympathy card, and consider sharing your favorite memory of the person who died.
Gift ideas for those who are grieving:
Flowers
Plant
Gift basket
Donate to a memorial fund or to the deceased person's favorite charity
Picture frame
A gift card to a restaurant, spa or cleaning service
Make and share favorite meal, snack, treat or beverage
Coffee or tea
Chocolate
Cheese
A blanket, pillow or teddy bear made from the deceased's clothing
Bird feeder
Garden stone or ornament
Wind chimes
Weighted blanket
Journal
Books
Zen garden
Worry stone
Spending time with those who are grieving is a gift in itself. Your presence, even if you don't know what to say, is a show of love and support. Remembering your friend or family member's loved one who has died in the early days of loss, and on special days (wedding anniversaries, anniversary of the death, birthdays, holidays) can mean a lot to the grieving person, too.
If you or someone you know is grieving, Hospice of the Red River Valley offers free community grief support resources and grief support groups. Please contact us, or call 800-237-4629 and ask for the grief department.
About Hospice of the Red River Valley
In 1981, Hospice of the Red River Valley was founded on the belief that everyone deserves access to high-quality end-of-life care. We fulfill our nonprofit mission by providing medical, emotional, personal and spiritual care, as well as grief support to our patients, their families and caregivers during a tender time in life. Our staff helps those we serve experience more meaningful moments through exceptional hospice care, 24 hours a day, 365 days a year, wherever a patient calls home. The organization serves more than 40,000 square miles in North Dakota and Minnesota, including in and around Bismarck, Detroit Lakes, Devils Lake, Fargo, Fergus Falls, Grand Forks, Lisbon, Thief River Falls, Valley City and many more communities. Hospice of the Red River Valley offers round-the-clock availability via phone, prompt response times and same-day admissions, including evenings, weekends and holidays. Contact us anytime at 800-237-4629 or hrrv.org.