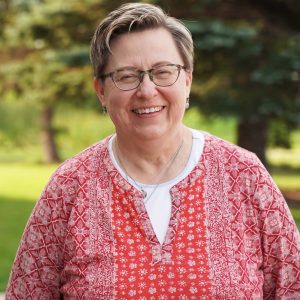 by Janna Kontz, MDiv
Have you seen many smiles lately? Think about that. In the age of the mask, have you seen many smiles?
At first glance—and first thought—you might say, "Well, no, I can't see people's smiles because they are covered with a mask." Yes … well, but if you think about it, you can still see a person's smile. A real smile is so very evident in a person's eyes.
Someone once said, "The eyes tell more than words could ever say."
That is so true! If you look into someone's eyes, you can see everything from joy and pain to fulfillment and profound emptiness. Having worked in hospice patient care for so long and now with grieving families, I know sometimes the eyes say much more than words. Sometimes a person has no words—whether because of physical limitations or emotional or spiritual pain—and so, we look into their eyes. Behind those eyes is a whole story, a whole life.
So, while this whole mask thing is kind of a nuisance, but an important one, and we would really like to see whole faces again, remember, the eyes have it. We can still look into a person's eyes and detect a smile, a bit of mischief, anger, angst. We just need to look a little closer or maybe a bit longer. And, while we would like to see more than half a face, remember we can still see a whole story if we just take the time to look.
If you use your own eyes to truly see others' eyes, it might not only change your perspective, it might just change you.
Here's to seeing you.
Janna Kontz is a grief specialist with Hospice of the Red River Valley.