My father had one request of his children before he passed away in 1996: "Take care of your mother." Dad spent his final days in a hospital, uncomfortable and homesick. We did not know about Hospice at the time. We vowed it would be different for Mom.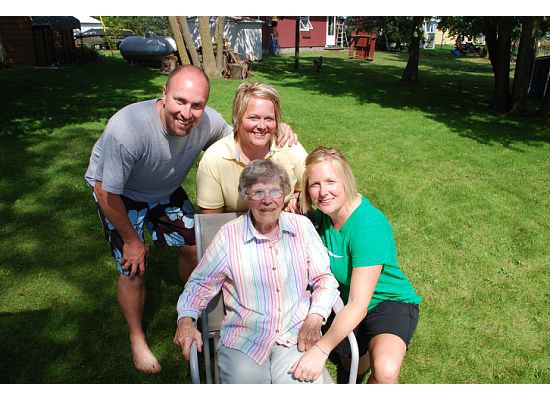 My mother, Gladys English, was a remarkable woman. Her sense of humor was the best, and she loved her family with all her heart. My mother could never bear to see any living creature suffer. When she was diagnosed with terminal lung cancer, combined with her existing COPD, my siblings and I knew we would not let her suffer.
We faced challenges. Mom lived in her own home, in the small, rural Minnesota community of Mentor. She was miles from a medical facility. In the years since my father passed, I had become acquainted with the remarkable services Hospice provides through my involvement with the Naytahwaush Nightriders, a snowmobile club that each year raises money for Hospice.
I had always admired the work of Hospice, but like so many others, I found you can only truly appreciate it when you need it for someone you love.
My siblings and I wanted to keep Mom at home. We wanted her to spend her last days free of pain. We wanted her to enjoy warm summer days on the pontoon at our lake home, for her to share laughs with her grandkids, to savor the precious moments she had left.
Hospice of the Red River Valley made it possible for us to fulfill Mom's wishes and ours. With the help of Hospice, we could focus on Mom—not on the details of her care.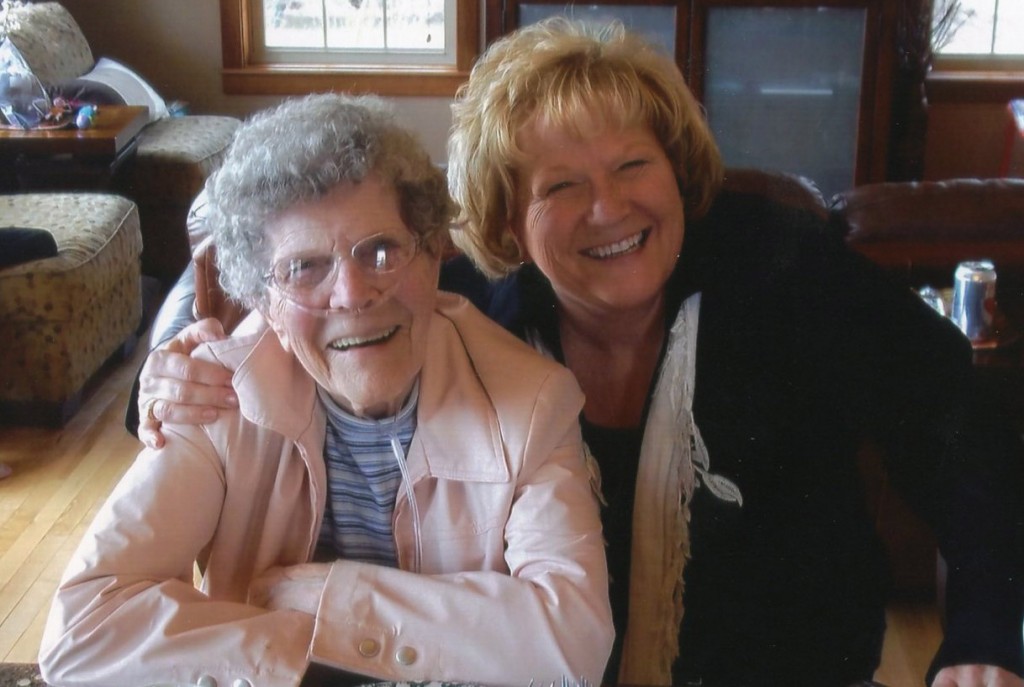 The Hospice nurses and other staff were outstanding. At the first sign of pain, the nurses were there to provide relief. We felt empowered to make care decisions that were best for Mom. She passed away peacefully on August 8, 2011.
Because of the serene experience she had under the care of Hospice, I can honestly say our family has no regrets about her last months. I know that Dad would be so happy with the care Mom received, and so are we.
The hearts of our rural communities are the people—the moms, dads, neighbors and friends who fill our church pews, cheer in the football stands and greet us on the sidewalk.
I strongly believe our friends and family in rural settings deserve the same compassionate care found in big cities—and Hospice of the Red River Valley makes this possible.
Without the financial support of people like you and me, my mom would have spent her final days in a hospital far away from her community and the house she called home.
My mom deserved Hospice, because all she ever did was give. Now, it is my turn to make sure someone else's mother or father gets the care he or she deserves. Please give a gift today to help me ensure the care is there for all of us in the future—no matter where we call home.
Sincerely,
Becky Rantanen
About Hospice of the Red River Valley
In 1981, Hospice of the Red River Valley was founded on the belief that everyone deserves access to high-quality end-of-life care. We fulfill our nonprofit mission by providing medical, emotional, personal and spiritual care, as well as grief support to our patients, their families and caregivers during a tender time in life. Our staff helps those we serve experience more meaningful moments through exceptional hospice care, 24 hours a day, 365 days a year, wherever a patient calls home. The organization serves more than 40,000 square miles in North Dakota and Minnesota, including in and around Bismarck, Detroit Lakes, Devils Lake, Fargo, Fergus Falls, Grand Forks, Lisbon, Thief River Falls, Valley City and many more communities. Hospice of the Red River Valley offers round-the-clock availability via phone, prompt response times and same-day admissions, including evenings, weekends and holidays. Contact us anytime at 800-237-4629 or hrrv.org.