by Staci Metzger, LMSW, LGSW, APHSW-C.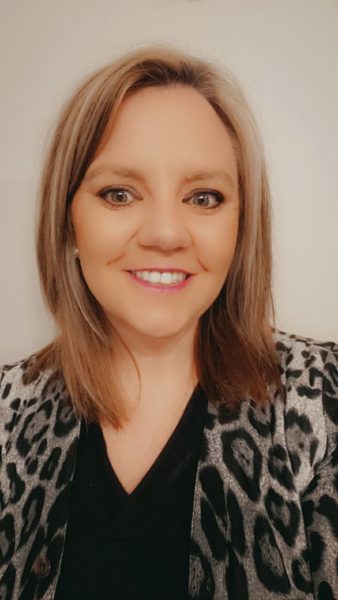 We don't always have the time or privilege of preplanning for our end-of-life arrangements. That's why it's a good idea to plan now for your wishes. We don't know what the future holds, but we can make decisions in the present to reduce the stress and burden on our loved ones when we die.
There are a lot of things to take care of when a loved one dies, and it can be hard to keep track of everything while navigating your grief. Grief causes a variety of reactions in people, including difficulty concentrating and forgetfulness, which can make it nearly impossible to complete even simple tasks—let alone making final arrangements for a loved one.
Using checklists can be helpful to make sure everything is completed while allowing you the flexibility to complete tasks in any order, with whatever amount of help you deem necessary.
You can download our checklist here.
In general, after-death plans and tasks will vary between people, but for most, you'll have a standard set of items to complete shortly after the passing. These tasks can be sorted into three categories: funeral, finances and personal.
It's natural to have questions about how best to complete tasks and implement any preplanned wishes of the person who died. You can learn more about some of these by reading below and by contacting a funeral home or lawyer to discuss in-depth details.
Notify Hospice or other immediate healthcare providers of passing.
If you're under the care of Hospice, call them as soon as the passing occurs. Hospice staff will come to the home and assist with tending to the body. Many people find it comforting to have familiar staff and support systems present after the death. The Hospice team will provide guidance and grief support to family and caregivers, as well.
Notify family and friends of death.
Notify close family members and friends of the passing as soon as possible. Enlist the help of other family members or friends to spread the word. You can also use group texting or email to decrease the amount of calls you need to make.
Speak to a funeral home about arrangements.
Talk to a funeral home about your loved one's funeral plans or guidelines in the wake of their passing. The funeral home staff will help guide you through burial/cremation plans and discuss the details of the service or celebration of life to hold in honor of your loved one. The funeral home can also help you write an obituary and assist with getting it published in any local newspapers.
Secure the property.
If your loved one owned a home or lived in an apartment, you'll want to visit the location and arrange care for any pets that were left behind and take care of cleaning out the fridge and cupboards of anything perishable. Before you leave the home, remove or lock up any valuables are locked up or removed to a safer location and that the doors and windows are locked.
Handle legal and professional matters.
If the deceased was employed, you'll need to reach out to their job and inform them of the passing and ask about any employee life insurances or other policies that you are the beneficiary for. You may also want to enlist the help and guidance of a lawyer to obtain a death certificate, locate the will and determine if probate is needed. If you find you will have to enter probate the lawyer will help guide you through that process and take all the necessary steps for you. You will have to notify the government and social security office of the death as well – this will help you get the death certificate and file taxes the following year.
Handle personal accounts.
Make sure you forward the deceased's mail to yourself or a designated family member. You will also need to cancel any subscription services or accounts that the deceased had like their phone, tv/streaming services and the internet. Closing or memorializing any social media or email accounts that your loved one had is also recommended. For some accounts you can do this with minimum fuss but for others you may have to get in contact with the support teams to gain access to the accounts. Financially, you will need to cancel any insurance policies that were in place before the passing as well as closing out any credit cards.
File returns and pay taxes.
The year after the passing you'll need to file taxes for your loved one. Any brick-and-mortar tax business should be able to help you complete this, but you can also use an online service and go through the process yourself.
Take care of yourself.
Mentally, you may also find that you need to work on any feelings of grief or loss that you're experiencing. While it can feel overwhelming to oversee the handling of these tasks after a death you need to know that you are not alone. You can ask for help and take breaks as you see fit. Many communities have grief support classes or groups that you can join to help cope with and accept your feelings of loss and grief.
Hospice of the Red River Valley offers many free grief support resources to any community member in need, including one-on-one support, grief classes, support groups and more. For more information about grief support resources, visit the grief section of our website or contact us.
There are many unexpected twists and turns in life but planning for your end-of-life wishes doesn't have to be one of them. It's never too early to plan for your future and discuss your arrangements with your family members, so when you die, there's a plan in place. This can significantly reduce the stress on your loved ones.
Staci Metzger is a lead social worker with Hospice of the Red River Valley.