Live Well Die Well Tour – Fargo
August 13, 2019 @ 6:30 pm

-

8:00 pm

Free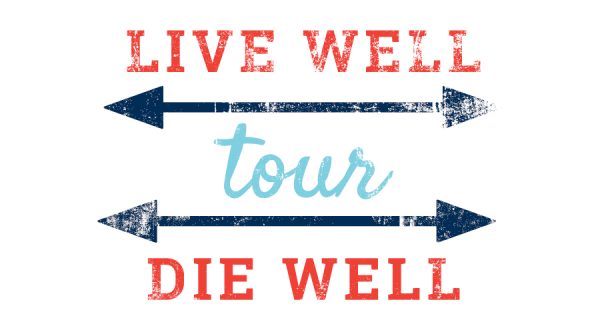 Join Hospice of the Red River Valley for an evening with Kimberly C. Paul, author, host of the Death by Design podcast and TedX speaker, as she shares personal stories and  life lessons she learned while working with hospice patients the last 18 years. She will share intimate stories that radically changed how she lives and plans to face her own end of life.
The Live Well Die Well Tour is designed to educate communities about end-of-life options to empower individuals to reclaim death as a human experience and not a medical event.
Kimberly's book, "Bridging the Gap," was published April 2018. She has since been touring the country to connect with people and communities, sharing how she learned to live life boldly at the bedside of hospice patients.
The Live Well Die Well tour, which is free and open to the public, will be held in three locations: Fargo and Grand Forks, N.D.; and Detroit Lakes, Minn.
You can follow the tour at www.livewelldiewelltour.com. 
Dates & Locations
Fargo, N.D. | Tuesday, Aug. 13 from 6:30-8 p.m.
Dakota Medical Foundation, 4141 28th Ave. S., Fargo
Grand Forks, N.D. | Wednesday, Aug. 14 from 6:30-8 p.m.
Hope Church, 1601 17th Ave. S., Grand Forks
Detroit Lakes, Minn. | Thursday, Aug. 15 from 6:30-8 p.m.
Ecumen Community, Forest Conference Center, 1415 Madison Ave., Detroit Lakes
The Detroit Lakes event will begin at 6:30 with a community memorial service and butterfly release.
For more information, call (800) 237-4629.
Related Events