CANCELED THROUGH APRIL 30–Support Group: Life & Pregnancy After Loss (Fargo)
August 20, 2019 @ 6:30 pm

-

8:00 pm

Free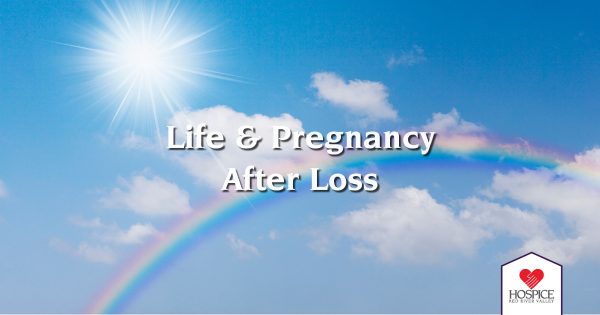 In the accordance with Centers for Disease Control and Prevention's (CDC) recommended mitigation strategies, all Hospice of the Red River Valley support groups and grief-related events are canceled until April 30. Hospice of the Red River Valley will continue monitoring the CDC's recommendations and update our community as we learn more.
Older adults and persons with severe underlying health conditions are considered to be at increased risk of more serious illness after contracting COVID-19. We want to be sure we are doing what we can to ensure the safety of these groups of people. Since many of our support group attendees are included in these populations, we feel it is in the best interest to suspend the groups at this time.
Hospice of the Red River Valley grief support staff will continue to offer grief support to our community members in need outside of the support group setting. For questions on grief support, please call Kriston Wenzel, grief specialist at (701) 356-1533.
Hospice of the Red River Valley, in partnership with Harlynn's Heart, offers an ongoing support group focused on pregnancy and life after experiencing the loss of a baby.
This support group is open to anyone who is pregnant or has given birth to a living baby after previously experiencing pregnancy or infant loss.
The purpose of this group is to provide compassionate support and understanding, as becoming pregnant after a loss of a baby presents new challenges in the grief journey. This group allows parents to share their grief, struggles and questions in a safe place with others who have experienced, or are experiencing, a similar journey.
Date: Third Tuesday of each month 
Time: 6:30-8 p.m.
Location: Hospice of the Red River Valley, 1701 38th St. S., Suite 101, Fargo, N.D. (use west door)
For more information, please contact the grief support department at (800) 237-4629 or grief@hrrv.org.  
Our grief program is a community resource available to anyone who has experienced a loss through death, whether they had hospice services or not. To view more information about our grief support services, visit the grief support section of our website.
Related Events