Support Group: Pregnancy and Infant Loss (Fargo)
December 17, 2019 @ 6:30 pm

-

8:00 pm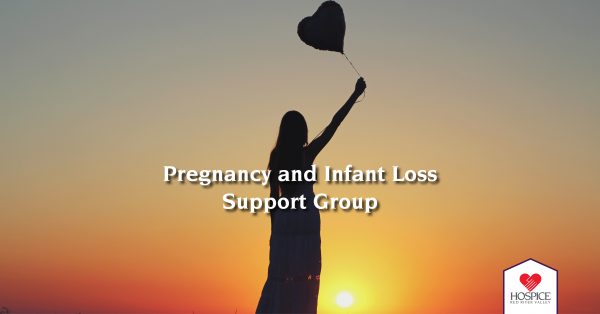 **UPDATE FOR DECEMBER 2019: THIS GROUP WILL BE HELD ON DEC. 17, 2020, BECAUSE OF THE HOLIDAYS.**
Hospice of the Red River Valley, in partnership with Harlynn's Heart, offers a free ongoing pregnancy and infant loss support group. This is an ongoing support group for anyone who has experienced the death of a baby through pregnancy loss, stillbirth or in the first year of life. The purpose of this group is to provide compassionate grief support, understanding and resources to bereaved parents while allowing them to share their grief in a safe place with others who are experiencing a similar journey.
Date: Fourth Tuesday of each month **UPDATE FOR DECEMBER 2019: THIS GROUP WILL BE HELD ON DEC. 17, 2020, BECAUSE OF THE HOLIDAYS.**
Time: 6:30-8 p.m.
Location: Hospice of the Red River Valley, 1701 38th St. S., Suite 101, Fargo, N.D. (use west door)
For more information, please contact the grief support department at (800) 237-4629 or grief@hrrv.org.  
Our grief program is a community resource available to anyone who has experienced a loss through death, whether they had hospice services or not. To view more information about our grief support services, visit the grief support section of our website.
Related Events