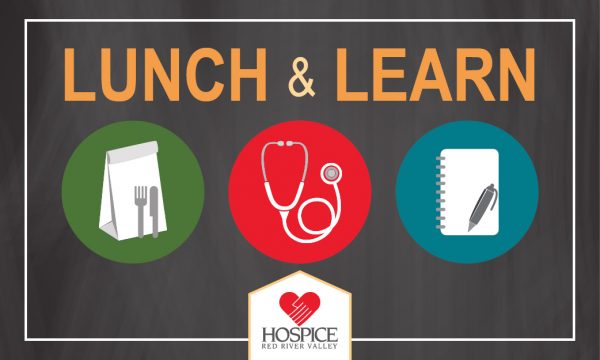 Hospice of the Red River Valley hosts Lunch and Learn events on the second Tuesday of February, March, April, May, August, September, October and November from noon-1 p.m. Due to COVID-19, the September Lunch and Learn will be held virtually.
With a variety of professional speakers throughout the year, Lunch and Learns explore various topics related to end-of-life care. They are free and open to all health care professionals and typically provide a social work continuing education unit for each session.
Join our email list for health care professional resources to be automatically notified of upcoming Lunch and Learn dates and topics.