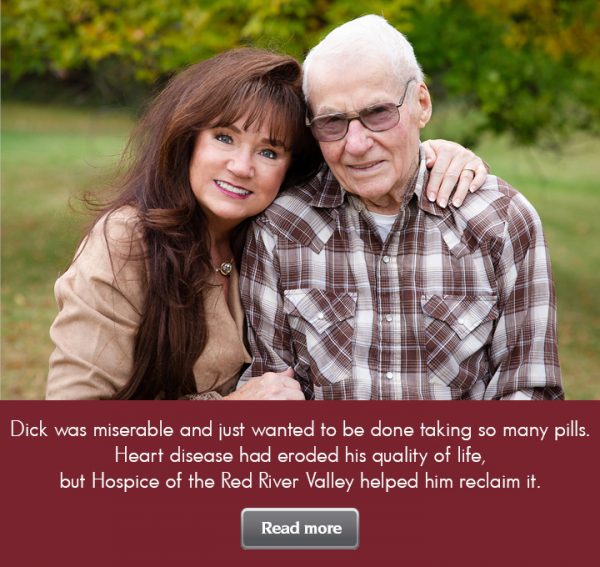 Patients who suffer from heart disease, such as congestive heart failure, have usually lived with the condition for a long time before they need to consider hospice care. You may experience constant fatigue, anxiety, a racing heartbeat, shortness of breath and chest pain. When you are no longer able to receive treatment to lengthen your life, you can still seek treatment to increase your comfort and quality of life. Hospice care can help patients and their loved ones deal with the significant physical and emotional distress that heart disease has on the entire family.
How can hospice care help those with heart disease?
Your hospice team evaluates the patient's condition and updates the plan of care as symptoms change, even on a day-to-day basis. The more advanced the heart failure, the more likely the individual is to have many symptoms. The goal of hospice care is to relieve physical and emotional distress so patients can live as fully as possible, retain their dignity and remain comfortable at home. The hospice plan of care also aims to reduce severe symptoms and avoid re-hospitalization.
Hospice's plan of care for those with advanced heart disease includes:
Expert pain and symptom management in the comfort of your home to address shortness of breath, chest pain, weakness and fatigue, and functional decline
A comprehensive evaluation by the hospice team
Medications and non-medical interventions to appropriately respond to pain and other symptoms
Around the clock availability and support via phone
Assistance with advance care planning that aligns with the patient's needs, priorities and goals
Caregiving support, education and guidance from your hospice team
Oxygen, durable medical equipment, supplies and medications related to your heart disease
Help with dressing, bathing, grooming and eating
Emotional and spiritual support
It can be difficult for patients living with heart disease, their family members and even physicians to determine when it might be time for hospice care. Patients sometimes live with chronic symptoms for years or even decades, and it's not always obvious when the symptoms have worsened. An evaluation from a doctor will guide you; however, there are general signs the disease has progressed and you may benefit from hospice care:
Frequent episodes of chest pain
Significant fatigue, shortness of breath or functional decline
No longer a candidate for treatments and further surgical or medical interventions
Frequent emergency room visits or hospitalizations
If you see yourself or your loved one in this description, you can request a hospice evaluation. Your physician may also make this request, although you do not need to wait for a referral from a doctor. You can contact us at any time to learn how hospice can help you live well.