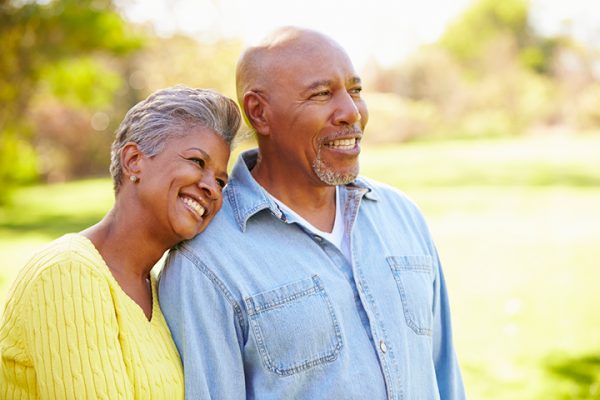 While there are treatments and medical procedures that may help someone with liver disease live longer, there will come a time when treatment becomes ineffective or the side effects outweigh the benefits. You still have medical concerns and deserve dignified care.
How can hospice care help someone with liver disease?
People who suffer from liver disease experience a number of symptoms, like fatigue, jaundice, nausea, weight loss or gain, stomach pain and discomfort, confusion, swelling and itchy skin. With hospice care, our patients benefit from comprehensive pain and symptom management in the comfort of their homes. The goal of hospice for people with liver disease is to improve quality of life, relieve physical and emotional stress, and to support the patient and family members with education and compassion.
Hospice's plan of care for someone with liver disease includes:
Expert pain and symptom management in your home to alleviate swelling, fatigue, nausea, itching and other symptoms, and eliminate clinic visits and trips to the emergency room
Durable medical equipment, supplies and medications
Medications and non-medical interventions to reduce distress and the resulting anxiety
Around the clock availability and support via phone
A comprehensive evaluation by the hospice team
Assistance with advance care planning that aligns with the patient's needs, priorities and goals
Caregiving support, education and guidance from your hospice team
Help with dressing, bathing, grooming and eating
Emotional and spiritual support for both the patient and their loved ones
An individual with liver disease may experience a slow decline which can make it difficult to determine when the time is right for hospice. Only a doctor can determine if the liver disease has approached end stage, however, the following signs may indicate the disease has progressed and hospice care should be discussed:
A liver transplant has failed and the patient is ineligible for or does not want another transplant
Sudden or progressive loss of independence
Weight gain or loss, or appetite loss
Nausea
Swelling of the legs and abdomen
Itchy skin
If you see yourself or your loved one in this description, you may benefit from hospice care. Contact us to request an evaluation. Your physician may also make this request, although you do not need to wait for a referral from a doctor. You can contact us at any time to learn more about hospice services.