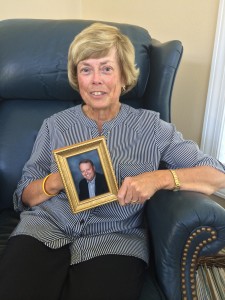 When Kirk, my husband of almost 43 years, was diagnosed with stage 4 cancer in January 2012, we were stunned. Kirk hadn't been in the hospital since he was a teenager and when we met the surgeon that evening in the emergency room, he told us he was afraid, since Kirk had been so healthy and had annual physicals, he was going to find cancer. For 15 months, we rode a mixture of tidal waves and calm waters—but nothing was more comforting than the compassionate care we experienced, at home, with Hospice of the Red River Valley.
Because of hospice care, Kirk spent nine weeks at home—where he desperately wanted to be—until he passed. Hospice provided everything we needed for his medical needs, physical equipment and anticipated his needs of care.
There's something therapeutic about being at home. Kirk felt comfortable in his familiar surroundings. His diagnosis didn't stop him from living strong, just like the LIVESTRONG yellow bracelets each member of our family wore and still wear.
Although he was bedridden in the hospital and too weak to walk, Kirk rebounded at home. He regained some strength and advanced from riding in the wheelchair provided by hospice, to shuffling around with a walker to and from our sunroom to read the paper every morning. We watched him show interest in daily happenings, watch some of his favorite TV shows and visit with family and friends. At times we could ride a wave of calm.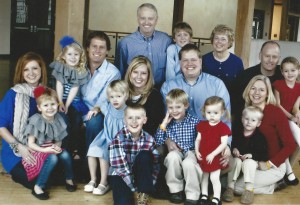 Our family time had always been important in Kirk's life, and it became even more special in those weeks. Kirk was able to laugh and cry with us, reminisce through conversations and old photos, smile and say his goodbyes, and others could say their goodbyes to him.
Kirk passed away peacefully in our home on May 4, 2013. Even now, I ask "why" but also know even though we did not get the hoped for miracle of remission or a cure, we did get the gift of life. We took short trips by car, plane and even on his Harley motorcycle, and we celebrated Kirk's 65th birthday. But most of all, we were able to share our love and make more memories of our time with Kirk.
Looking back, I can't imagine not having the support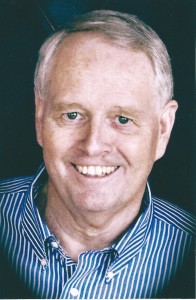 of Hospice, and I wouldn't ever change our decision to have them in our lives during those nine weeks. In addition to the medical, emotional and spiritual care Kirk received, Hospice of the Red River Valley helped prepare me and my family. I didn't know the stages of end-of-life and didn't realize everything Hospice could do for our family. Hospice of the Red River Valley made the journey more gentle.
Kirk always had a spirit of giving back, and he led a rich life filled with volunteerism and generosity. He had decided which charities would receive our financial gifts, and now it's my turn. Hospice gave Kirk and our family nine weeks of time and comfort. Please join me and my family in giving a gift to Hospice of the Red River Valley.
Sincerely,
Stephanie Dean