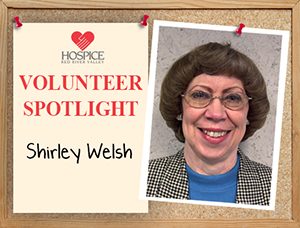 Volunteer: Shirley Welsh
Years of Service: Nearly 6
Location: Grand Forks, N.D.
Why do you choose to volunteer with Hospice of the Red River Valley?
Helping others during challenging times is very rewarding, not only to the patient, but also the family.
What is you favorite food? 
My favorite foods are ice cream and pasta.
What accomplishment are you proud of? 
I'm most proud of my family.