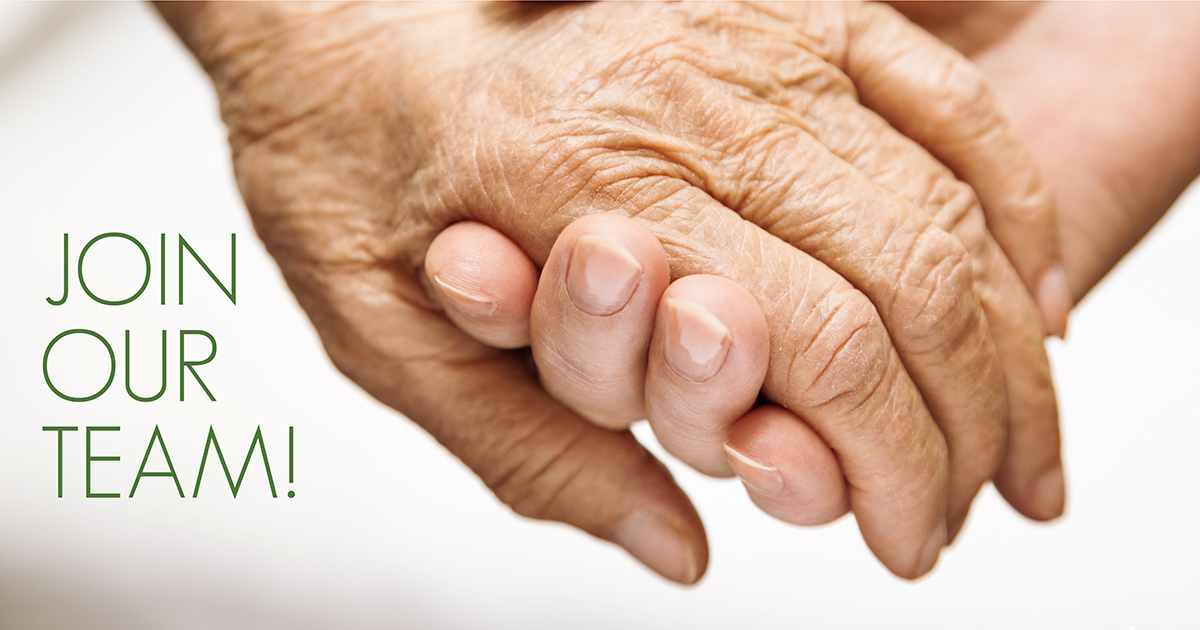 Open Positions

Compassionate professionals can make a real difference in the lives of patients and their families. With Hospice of the Red River Valley, you are part of a team that has been trusted by physicians, health care professionals, patients and families to provide the very best end-of-life care and support since 1981.
All positions are open until filled unless otherwise noted. Click here to apply online.
Fargo
Volunteer Coordinator – 32-40 hours/week
Development Officer – 40 hours/week
Staff RN – 40 hours/week
CCN RN (nights) – PRN
Grand Forks/Thief River Falls area
On-call RN – 40 hours/week
Valley City area
CNA – 32 hours/week
Staff RN – 40 hours/week
Detroit Lakes area
CNA – 32 hours/week
Hospice of the Red River Valley is an equal opportunity employer. We conduct pre-employment drug screening and background checks.
—
Other Ways to Apply
If you're unable to complete the online application, click here.
—
Culture and Benefits
Clinical staff work independently serving patients and families in their private residences, nursing homes, assisted living facilities or hospitals
Work as a team with other professionals to provide a holistic approach to Hospice care and support
Flexibility in scheduling for all positions
Up-to-date technology for patient care and support positions
Insurance benefits are prorated, starting with a 20-hour per week schedule up to full-time level of 32 plus hours per week
Earn paid time off (PTO) with every hour worked
Health and dental
Life and disability (income replacement)
Medical and daycare flex spending plan
401(k) plan
Comprehensive orientation and training
Ongoing mentoring and staff education
Learn more about Hospice employee benefits.
—
Summary of Positions
Learn about typical roles within our organization.
Learn more about Hospice of the Red River Valley: