Hospice of the Red River Valley is an independent, not-for-profit, community-owned hospice that serves patients and families in more than 30 counties throughout eastern North Dakota and western Minnesota since 1981. We exist for one purpose: to bring comfort and dignity to patients at the end of life.
Hospice care is intensive comfort care that alleviates pain and suffering, enhancing quality of life for terminally-ill patients and their families by addressing medical, emotional, spiritual and grief needs. Hospice services can be provided wherever you call home, whether that's a private residence, a skilled nursing facility, an assisted living facility, shelter, group home or another location.
Hospice care is not about giving up—we believe it's about getting going and helping a person live as fully as possible. No matter what stage of life you're in, you have choices. Hospice staff members provide support to patients and their loved ones so they can make the most of their time together. Our goal is to help you plan for and navigate the journey ahead so you can live life as you choose, with meaning and dignity.
For patients, our expert team will manage your pain and symptoms, and provide emotional and spiritual support as desired, while ensuring you are treated with dignity and respect.
For caregivers and families, our expert team will provide you with the resources and support you need to care for your loved one and ensure you're also caring for yourself.
For medical professionals, our expert team can partner with you to provide quality end-of-life care for your patients, while offering educational resources and support when you need it.
We know that the end of life can be a challenging and stressful time; Hospice of the Red River Valley can help make it gentler. Whatever challenges you face, we are here to help you and to provide comfort, support and peace of mind.
If you want to learn more about Hospice of the Red River Valley or our services, please contact us.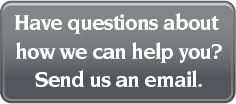 Licensure and Accreditation
Medicare Certified
Licensed Hospice in North Dakota and Minnesota
Community Health Accreditation Program (In Progress)
Collaborations and Affiliations
Honoring Choices North Dakota
Honoring Choices Minnesota
North Dakota Hospice Organization
Minnesota Network of Hospice & Palliative Care