Heirlooms Thrift & Gift is an upscale resale store and gift shop that supports the work of Hospice of the Red River Valley. It's been a shopping destination for unique, one-of-a-kind items since opening in 2003. Your support of Heirlooms helps Hospice of the Red River Valley provide compassionate end-of-life care to individuals in 29 counties in North Dakota and Minnesota.

Our Merchandise
View photos of our sample merchandise on our Facebook page.
Our Gift Shop features a large selection of candles, personal care products, kitchen accessories, clothing items, candy, books, greeting cards and other gift items. Stop by and take a look today!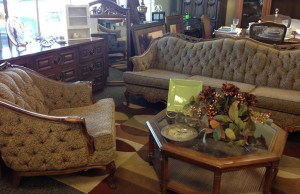 Home furniture: sofas, loveseats, side chairs,ottomans, dining and kitchen sets, coffee and end tables, desks and entertainment centers and more
Home furnishings: lamps, artworks, collectibles, vases, decorator pillows, bookends, figurines and more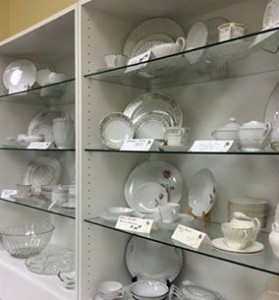 Linens: placemats, table cloths and runners,napkins, napkin rings and more
Tableware: china, crystal, pottery and ceramic dinnerware, water pitchers, decanters, candlestick holders, centerpieces and more
Women's clothing and accessories: suits, coats, jackets, casual wear, sweaters, blouses, blazers, slacks, skirts, pins, necklaces, earrings, bracelets and more
Donate Merchandise
Heirlooms has become a donation destination for fine items no longer needed because of remodeling, redecorating or relocating. Please bring donations to the store during business hours. Donations also accepted by appointment.
If you live in the Fargo-Moorhead area and have items that are too difficult to bring to the store, we will arrange for a mover to pick them up at a time that works for both you and the moving company at no cost to you.
Although we cannot assign a value to donated items, all donations to Heirlooms are tax deductible, and you will be given a receipt that may be used for tax purposes.