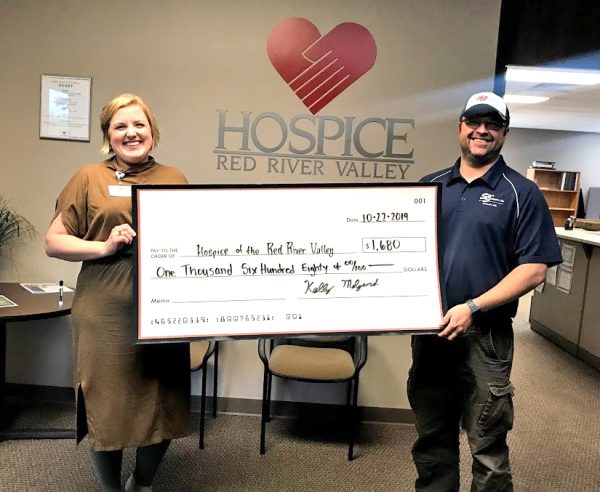 Steve's Sanitation donated $1,680 to Hospice of the Red River Valley. The funds were raised via proceeds from the sale of pink waste containers to customers in Becker County. Customers who made a one-time minimum $25 donation received a pink container.
"Thank you so much to Steve's Sanitation and their customers," said Erin Hagen, development officer with Hospice of the Red River Valley. "Their support allows us to continue offering compassionate end-of-life care to patients and families throughout Becker County.
Based in Perham, Steve's Sanitation is a trash collection, transfer, disposal and recycling company that serves residents in Detroit Lakes and the surrounding communities in Becker County, Minn.