Hospice of the Red River Valley welcomes Larry Zahradka as a community relations specialist.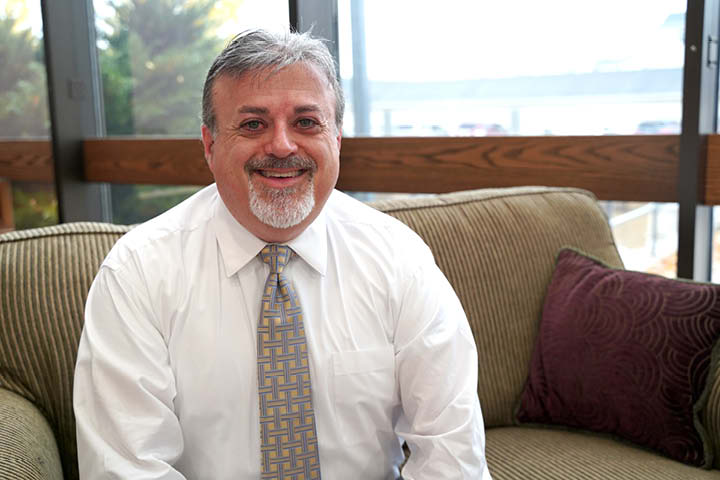 In this role, Larry collaborates with local health care professionals, facilities and community organizations to help serve patients and families in need of hospice care. He educates the community and other health care professionals about the benefits of hospice care. Larry is based out of Fargo and serves a multicounty region in the southeast portion of North Dakota.
Larry has spent his career in health care as a medical device sales representative, providing assistance, pain management and education to patients. He has also worked as a certified athletic trainer for high schools, colleges, NFL teams and the US Olympic Committee before transitioning into an educator and advocate for patients. He joined Hospice of the Red River Valley in late 2021 with a passion for education, patient support and compassionate end-of-life care. Larry received his bachelor's degree in athletic training from North Dakota State University in Fargo and a master's degree in sports management from the University of Wisconsin in La Crosse, Wis.
Are you looking for a job that will enable you to make a real difference? Begin a career with Hospice of the Red River Valley, and become part of an interdisciplinary team that has been trusted by physicians, health care professionals, patients and families since 1981 to serve patients and families wherever they call home.
Hospice of the Red River Valley is an equal opportunity employer.
About Hospice of the Red River Valley In 1981, Hospice of the Red River Valley was founded on the belief that everyone deserves access to high-quality end-of-life care. We fulfill our nonprofit mission by providing medical, emotional, personal and spiritual care, as well as grief support to our patients, their families and caregivers during a tender time in life. Our staff helps those we serve experience more meaningful moments through exceptional hospice care, 24 hours a day, 365 days a year, wherever a patient calls home. The organization serves more than 40,000 square miles in North Dakota and Minnesota, including in and around Bismarck, Detroit Lakes, Devils Lake, Fargo, Fergus Falls, Grand Forks, Lisbon, Thief River Falls, Valley City and many more communities. Hospice of the Red River Valley offers round-the-clock availability via phone, prompt response times and same-day admissions, including evenings, weekends and holidays. Contact us anytime at 800-237-4629 or hrrv.org.