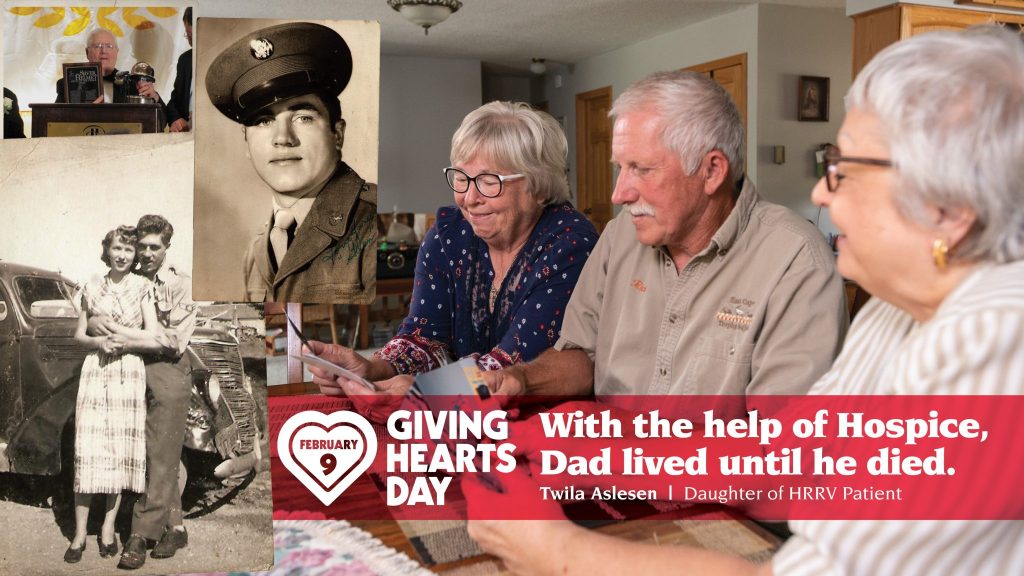 Giving Hearts Day is a 24-hour fundraising event for charities in North Dakota and northwest Minnesota. Hospice of the Red River Valley is a participating non-profit organization, and we are asking for your support!
Hospice care touches the lives of so many. For more than 40 years, Hospice of the Red River Valley's has provided comfort and care through life's journey. This is sacred work helping patients, families and friends create more meaningful moments together. Our roots as the region's longest-serving, community-based, nonprofit hospice, our values and work still reflect the same excitement, passion and purpose they did four decades ago.
With the care of Hospice of the Red River Valley, Glen Maurer was able to remain active outdoors. He was able to continue fishing, volunteering and living his life with dignity. This Giving Hearts Day, support HRRV so we can continue to help patients live their lives with dignity.
Your support allows us to serve people in our communities. We are proud to come alongside families during challenging times and allow them to focus on what is most important…each other.
Please consider a gift to Hospice of the Red River Valley for Giving Hearts Day!