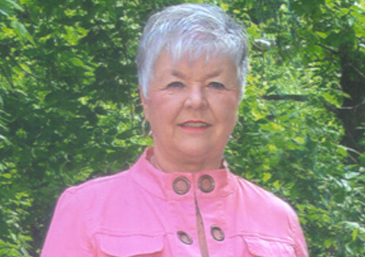 When Lori, the hospice nurse, came on the first day Phil and Karen thought she was pleasant. By the time she left that day, they thought she was pretty. When it was all over, they thought she was beautiful, with an inner radiance.
Fear of the unknown – who hasn't felt wary when facing a road filled with uncertainty? Phil Hanson traveled this road after being diagnosed with lung cancer. Although Phil didn't know what lay ahead, he instinctively knew that his disease was terminal. Yet he pursued trial treatments, not because he felt confident in a cure, but rather because he knew his results may someday help someone else.
There came a point during these trials when Phil stopped and asked the critical question, "Shouldn't I be on hospice care?" His doctor agreed and Hospice of the Red River Valley was called to his seasonal home on Cotton Lake, where he and his wife Karyn lived during the summer months.
A Guide for the Road Ahead
Lori was assigned as Phil's hospice nurse. Karyn describes her this way, "When Lori came on the first day we thought she was pleasant. By the time she left that day, we thought she was pretty. When it was all over, we thought she was beautiful, with an inner radiance."
Lori and Phil bonded right away. Karyn says, "Phil loved Lori because she offered him exceptional care and respected his dignity." Lori had earned both Phil and Karyn's trust.
Before one of Lori's visits Karyn noticed that Phil wasn't himself. She asked what was bothering him and he said there was something he really wanted to know – he wanted to know exactly how he was going to die. Karyn also wanted to know, so when Lori arrived, she asked the all important question.
Lori responded honestly and gently. She described the dying process step-by-step. When she was done, both Karyn and Phil were at peace. According to Karyn, this was one of the most valuable things Lori did for them. "You aren't frightened when you know the signs."
Phil's condition progressed just as Lori described it. Karyn and Phil were now prepared for what was ahead, and were able to shift their attention to the work Phil had left to do.
Important Work Remains
The most pressing issue was moving. Their current lake cabin wasn't winterized, and winter wouldn't wait. So, "by the grace of God," they found a new lake home that was perfect for them. As soon as they moved in, Phil asked Karyn to get the house decorated; he wanted to see it with her personal touch. Although decorating wasn't high on Karyn's priority list, she enlisted their daughter's help and got to it. Once complete, Phil felt content in their new home.
Next was the car. Phil felt it was time. He wanted to ensure they buy one that would be safe and reliable for years to come. So, off to the dealership they went. Phil took a ride in the new car and then proceeded to educate Karyn on the inner workings of the vehicle. Karyn smiles when thinking back on this memory. Even though she wanted to tell Phil that she was fully capable of reading the car manual, she understood this was something Phil needed to do for her.
With home and car settled, Phil's next goal was to spend as much time as possible connecting with his friends and family. Friendships were very important to Phil, so they made arrangements to share a meal with a different friend each day. Karyn cheerfully explains that she gained a lot of weight that summer… but she appreciated that Lori helped to keep Phil comfortable enough to enjoy these special meals.
A Peaceful Passing
In his final days, Phil was very reflective of his life. He was convinced he had lived the best life possible. Phil peacefully passed away in his own home, following a wonderful steak dinner on his patio the night before. He was surrounded by friends and loved ones. His disease progressed exactly as Lori had described it. He wasn't afraid. He wasn't in pain. He was at peace. Phil's life was in order and his wishes were fulfilled.