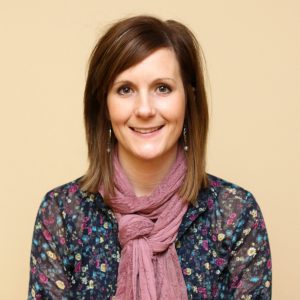 by Heather Larson, LSW, CT
You sit down with a deep sigh and soak up the few minutes of quiet and calm that are a rarity these days. Your mind has a harder time slowing down than your body. You may worry about your loved one getting hurt or lost, or whether they are receiving good care. You are a caregiver for someone with dementia.
You are unexpectedly faced with what Kathryn Roberts calls "The Long Goodbye." Caring for your loved one with dementia can come with feelings of deep sadness, anger and frustration, and ultimately grief.
Grief is your response to losing bits and pieces of your loved one over a long period of time. It's your response to losing future hopes and dreams. We know there is grief following the death of a loved one, but the grief that comes with caring for someone who has dementia is also normal and often overlooked. Many times, the caregiver does not recognize that he/she is dealing with grief reactions.
Guilt & Relief
Along with feelings of deep sadness, caregivers may feel bad for occasionally getting out and enjoying themselves. They may question why they are healthy while they watch their loved one struggle with daily tasks and loss of independence. Guilt is another component to grief, and it can be one of the toughest grief reactions to cope with for a caregiver.
Caregiver guilt may also surface when your loved one with dementia dies and the initial reaction is relief. Relief that they are no longer suffering. Relief that the very difficult task of caring for someone with dementia has ended.
Guilt is a natural reaction to our grief. Most grieving individuals feel guilt at some point. There are various causes of guilt, but if you dig deep, the root cause is usually the same—love. If we didn't love, we wouldn't have anything to feel guilty about.
It's healthy to process and acknowledge feelings of guilt or regret, but it's also important to balance that with what you are doing well as a caregiver. If we didn't love the person dealing with dementia, we wouldn't feel that guilt or have the need to grieve.
Self-care
As a caregiver, one of the healthiest ways we can cope with our grief is by practicing good self-care. Your initial thought might be, "I don't have time for that," but like anything else in our schedule, we must be deliberate about penciling in time for ourselves. If self-care hasn't been a priority or even a thought, one may start by asking these questions:
What rejuvenates me?
What relaxes me?
What can I do to physically make myself feel better?
What activities bring me a sense of joy or even humor?
Self-care can take on many forms and is not always about getting a massage or getting out of the house. Sometimes it's as simple as eating a healthier meal or going to bed early. But it won't happen unless you make it a priority and a habit. Self-care enables you to be a better caregiver and equips you for coping with the harder days and the grief that accompanies caregiving.
Find Support
Grieving as you care for a loved one with dementia can leave you feeling lost and alone. It's important to remember that you are not alone. Dementia is one of the greatest challenges facing our elderly population.
Fostering a good support system is essential in helping you cope well with caregiver grief. Many communities offer caregiver support groups, which are a safe place for caregivers to share what they are going through with others who truly understand.
Anticipatory or caregiver grief can and should be a topic discussed at these groups. There are also many organizations devoted to supporting caregivers, such as the Alzheimer's Association and Senior LinkAge Line.
If people in your life are offering to help, let them. Not only can this lift some of the stress and load off you, but it also offers them the reward of helping you in a tangible way.
There is great strength and value in acknowledging the grief you have as a caregiver, and by being your own advocate and taking care of yourself. This will make you an even better caregiver.
Heather Larson, LSW, CT, is a grief specialist with Hospice of the Red River Valley.
About Hospice of the Red River Valley
In 1981, Hospice of the Red River Valley was founded on the belief that everyone deserves access to high-quality end-of-life care. We fulfill our nonprofit mission by providing medical, emotional, personal and spiritual care, as well as grief support to our patients, their families and caregivers during a tender time in life. Our staff helps those we serve experience more meaningful moments through exceptional hospice care, 24 hours a day, 365 days a year, wherever a patient calls home. The organization serves more than 40,000 square miles in North Dakota and Minnesota, including in and around Bismarck, Detroit Lakes, Devils Lake, Fargo, Fergus Falls, Grand Forks, Lisbon, Thief River Falls, Valley City and many more communities. Hospice of the Red River Valley offers round-the-clock availability via phone, prompt response times and same-day admissions, including evenings, weekends and holidays. Contact us anytime at 800-237-4629 or hrrv.org.