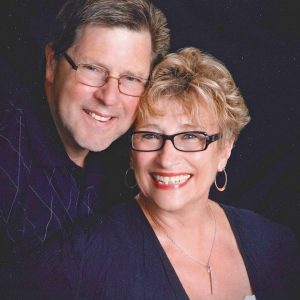 Special thanks to Judy Peterson for contributing her and her husband Lynn's experience with Hospice of the Red River Valley. This post was published with permission from Judy.
In Webster's dictionary, the definition under 'hospice' states that it stands for hospitality, a place of refuge for a traveler. Now, I do not know the Hospice of the Red River Valley mission statement, but somewhere in their message I am sure this definition mirrors their mission and passion to serve those in need.
I am also sure that most everything that comes into our minds about Hospice is the connotation or the marking of the end of ones earthly journey. Yes, that is true; they do bring services for those in the end stages of their lives but what I think most people lack, including myself and my husband, is the knowledge or understanding of just what Hospice can bring to your life as a patient and a caregiver. I want to share our story to further explain.
When a terminal cancer diagnosis was given to my husband, it was a moment in time that shook us both to the core of our existence with the lack of all understanding. You find yourself numb to the point that you can't rationalize what the next steps in your life might be.
Do you continue to fight, knowing the facts of what that outcome might bring, with more pain and discomfort from those difficult treatments that may only help for a little while or maybe with no added results, or do you just give up? If you call it quits what does that mean for you? Whatever your decision is … it is with the most uncompromising results.
I am writing this because I passionately want to talk to you about knowledge and understanding. It saved my life as a caregiver and gave peace and comfort to my beloved husband.
I thought I knew a little about Hospice and what services they provided but I also knew I lacked complete knowledge. I am fortunate and blessed to have a friend who works at Hospice of the Red River Valley and I asked her if Hospice would ever just come to our house and explain their services without initiating their service and she said, "Absolutely."
Well, within a few days, we had a nurse and social worker sitting at our table for more than two hours, never being in a rush to leave but just calmly and professionally explaining how they could bring care and comfort into our lives. All our scattered thoughts and apprehensions were calmed. It was a peace that overwhelmed us both and never ended for six weeks.
They not only brought knowledge, understanding and professionalism but hospitality and a place of refuge for my husband and me. In the shock of it all they brought focus, in the pain they brought comfort, in apprehension they brought calm and in the anxiousness and fear they gave us courage, and in the end we both knew with courage that we were resolute in our decision.
My call to all of you who are traveling on this journey is not to wait to find your answers. I have heard too many stories of families struggling by themselves in this difficult journey. Whether it is Hospice of the Red River Valley or other health care agencies you can choose from … don't wait.
For six weeks Hospice was with us every step of the way. If we had questions or concerns 24 hours/day, they were either at our door or available on the phone. You will find peace and comfort through Hospice. I lost my husband but in this place of refuge he died with peace and comfort in his home and I, as a caregiver also found refuge and undeniable love and hospitality that I will always remember and cherish. They saved my life.
Thank you to Hospice of the Red River Valley.
Sincerely,
Judy Peterson
About Hospice of the Red River Valley
In 1981, Hospice of the Red River Valley was founded on the belief that everyone deserves access to high-quality end-of-life care. We fulfill our nonprofit mission by providing medical, emotional, personal and spiritual care, as well as grief support to our patients, their families and caregivers during a tender time in life. Our staff helps those we serve experience more meaningful moments through exceptional hospice care, 24 hours a day, 365 days a year, wherever a patient calls home. The organization serves more than 40,000 square miles in North Dakota and Minnesota, including in and around Bismarck, Detroit Lakes, Devils Lake, Fargo, Fergus Falls, Grand Forks, Lisbon, Thief River Falls, Valley City and many more communities. Hospice of the Red River Valley offers round-the-clock availability via phone, prompt response times and same-day admissions, including evenings, weekends and holidays. Contact us anytime at 800-237-4629 or hrrv.org.