by Robyn Johnson, LSW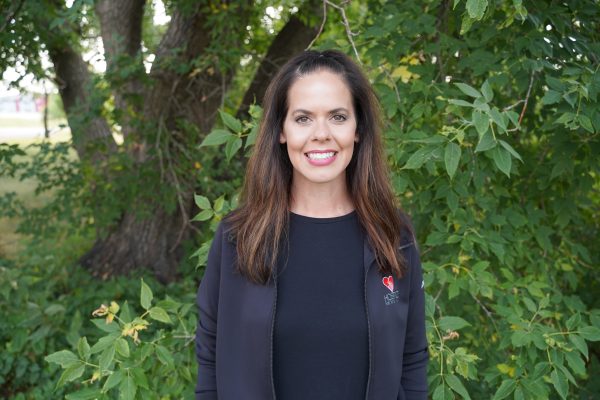 Taking care of yourself in addition to a declining loved one can be challenging. Caregiving is a labor of love, all-consuming journey, and in many cases, you can't do it alone. If you find yourself getting burnt out or frustrated, you might begin to consider different care approaches to assist and smooth the transitional period.
It can be intimidating and overwhelming to make changes, especially if this is the first time you're looking into care options. Calm any hesitancies you or your loved one may have about a change in care by preparing yourself before the change occurs.
Explore options for support and care. Compare the benefits and limitations of each type of care to help you feel confident and comfortable in whatever decisions you make, whether it's starting home support or moving your loved one into a facility.
There are a few helpful things to think about when searching for alternative care options. Use the following tips as a guide to thinking about the whole picture and getting the best overall care, not just a quick solution.
Look into your benefits. Additional federal or county benefits may be available to your loved one, depending on age, income, veteran status and other factors. County social services or Veterans Affairs can help educate you on benefits and programs to help with the cost of care.
Review your long-term insurance policy. There might be a benefit for in-home care or facility placement. Check if there's a waiting period for reimbursement and make sure you know how long that is and what can and cannot be reimbursed.
Search for agencies that provide in-home care. Make sure you identify and understand your needs. If you only need care for four hours at night, look for available assistance for that time frame. Many home-based agencies are cost-effective options and can fit themselves around your schedule and needs. In many cases, care doesn't have to be around the clock if it's not needed.
Identify obstacles. It can be difficult to accept that you have your own challenges and limitations in being able to care for your loved one. Remember, this is about making the best possible decision for yourself and your loved one. Try to think about the situation in more of a practical and realistic manner rather than letting emotion lead the decision-making. An open and realistic approach to what you're able to do will help in the long run when meeting with potential caregivers.
Is it the right time? Are you the primary caregiver for your loved one 24/7? Spend some time reflecting on if this is a reasonable role for you to take on. There are many factors to consider: How often do you need to be available to support your loved one? Do you have other regular commitments that may interfere? Will you be able to leave your loved one unattended while you run errands and take care of household chores—among other things? Can you alone provide the right amount of care and attention your loved one needs?
Are you physically strong enough to offer care yourself? Your loved one might need help getting around the home. Are you able to safely lift and guide your loved one? Sometimes lifting isn't safe for one person to perform alone and requires two people so that your loved one can be carefully repositioned.
Do you have the right equipment? In some cases, you may want to explore purchasing a motion detector or a monitor to help you be aware of where your loved one is in the home. Unaccompanied slips or trips around the home can result in falls or other injuries that could occur while you're completing tasks or are away from your loved one. You may also want to implement new storage equipment or improved ways to organize the home to make it safer and more accessible.
What's the comfort level? Plan to regularly check in with yourself and your loved one to make sure you both agree on the correct amount and type of care you're providing or bringing into the home. Make sure your loved one is comfortable with you being their caregiver. You both need to have an open and honest discussion about caregiving to prevent any issues or disagreements that could arise about care.
If you've gone through the above checklist and determined that at-home care isn't an option for you, start your research. Look through websites, talk to friends or family, tour assisted living facilities, or ask your loved one's physician or another trusted health care professional for a recommendation. Most importantly, talk with your loved one to make sure they are joining a community where they feel safe and comfortable, and all their current and future needs are met.
These tactics can help you navigate your caregiving decisions and make the right choice for you and your loved one. Remember, it's important you feel comfortable in whatever decision you make. Educating yourself about different options can help empower you to make a choice that's right for you and your loved one.
If your loved one is living with a life-limiting illness, Hospice of the Red River Valley can help. Contact us to learn more or call (800) 237-4629.
Robyn Johnson, LSW, is a social worker for Hospice of the Red River Valley.