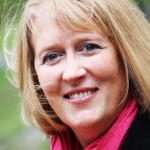 by Connie DeKrey, LBSW, CT
I recall a number of years ago driving down the Interstate on my day off work, en route to the community where my mother lived, to accompany her to the clinic for her PET scan appointment. Half way there, my cell phone rang. It was our school calling to tell me my nine-year-old daughter was not feeling well, and requesting I come to get her. I explained I was out of town for a medical appointment, and asked if they could have her rest in the nurse's office until I could find a solution. "Can your husband pick her up?" "He's in Chicago on business," I responded. "Can I please make a couple calls and get right back to you?"
This scenario, which had me scrambling at the time, is not unlike situations faced by countless men and women every day, who are working caregivers. These individuals are juggling to provide care and support to an ill or aging loved one, while holding down a job, and often raising a family with a myriad of other obligations and commitments vying for the caregiver's time.
So how does one gracefully and effectively manage caregiving responsibilities so our plates do not overflow amidst the fray of life's many demands? Here are a few strategies I have found helpful for tackling everything that seems to come at once.
Heading-off at the Pass
Knowledge is power, and with self-education and advance planning, it is possible to have a better sense of control when it is time to put what has been learned into use.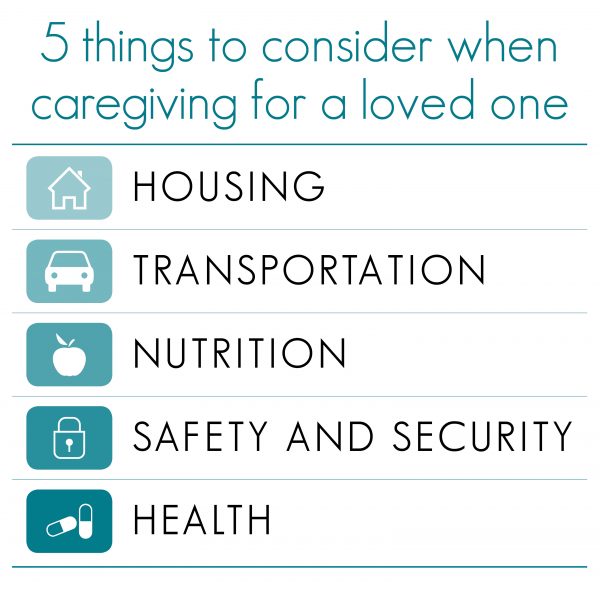 Key areas to focus on in providing care to a loved one could include:
Housing: Maintenance, housekeeping, handicap accessibility, etc.
Transportation: Errands, medical appointments, social events—Does a physical disability or sensory deficit impact a loved one's options?
Nutrition: Grocery/meal delivery or congregate meals can be good ways to address this need.
Safety and security: Surroundings safety-check, accommodations of compromised mobility or senses, emergency call system—It's also important to get to know your loved one's neighbors.
Health: Pay attention to any changes noticeable in loved one's appearance, weight, hygiene or behavior. These can be the first clues as to a need. Be aware of conditions or diagnoses for which he/she may be doctoring, and of medications, including supplements, which are prescribed. Encourage your family member to allow you to be a part of clinic appointments, and become familiar with the professional providers involved in your loved one's care. Have a conversation about advance directives. At some point, home health care, nursing home or hospice care may be a part of the picture, so it can be valuable to develop a familiarity with the local availability of these services.
Addressing these potential needs with a loved one may require a delicate tact. It can be useful to reframe how one defines "independence." Rather than doing everything for oneself, it may evolve into that person making new choices about his/her care and resources.
Putting One's House in Order
Financial and legal issues can also be challenging conversations to approach, but very necessary. If a loved one has not shared with you information regarding location of accounts or name of a financial advisor, encourage him/her to have a written record or e-file, and know how to access this, if needed.
Know where legal documents are kept, and how to access safety deposit boxes. Designation of responsibilities, such as proxies, power of attorney and executorship can seem overwhelming, but consulting with a specialist in elder law can provide clarity.
Knowing your loved one's final wishes can also provide a peace of mind, so it is good to address funeral home preference and pre-planning, as well as desired disbursement of personal items and even leaving one's legacy.
A Good Scout is Always Prepared
A caregiver who is working, or is geographically remote, should always keep copies of certain information pertaining to the loved one, should an emergency arise. A few examples include social security number, Medicare card, power of attorney and insurance policies. In our age of technology and portability, this can be very easy and convenient to do, and helps to provide a working caregiver some sense of control in a crisis situation.
Division of Labor
I enjoy reading historical fiction for the time period of the late 1800s to early 1900s. In those less-mobile times, it seems as though expectations regarding the care of one's elders and loved ones were more understood, and less impeded by distance, lifestyle and occupation.
In today's world, whether near or far, it is still a good plan to "gather the troops." If you have siblings or other closely-involved family members or friends, enlist their assistance, if they are willing. For example, I handled medical and housing areas for my parents, while my sister took care of banking and errands. Some families design highly-organized schedules for designating responsibility for various tasks on given days or dates. Meeting together before a crisis occurs, and developing a tentative plan, can alleviate the potential for tension and chaos down the road.
Develop a Safety Net
It's a good idea to inform your key circles of connection—work, school, church, social —about your caregiving situation and the potential for emergent circumstances to arise. As in my personal example shared earlier, the availability of a non-working friend could be just the solution in a pinch.
Have a Sanity Plan
Rule number one for effectiveness as a working caregiver is that care begins with you. If you allow yourself to be spread too thinly, you will run the risk of compromising your own health and well-being.
Developing a consistent routine of diet, exercise and rest, in addition to regular check-ups, will go a long way in keeping you in a position to care for others who need you. Incorporate some down time into each day and develop a 20-minute "escape route"—an activity that provides you with an opportunity to recharge your internal battery, such as reading, walking or listening to soothing music. Engaging people in your life whom you find supportive will be especially important at this time.
Whether you are planning ahead for future possibilities, or currently immersed in balancing your role as a working caregiver, implementing a plan of thoughtful strategies can be the key to going through your journey effectively and gracefully.
Connie DeKrey, LBSW, CT, is a grief specialist at Hospice of the Red River Valley. She joined the organization in 1993, working in patient care as a medical social worker for 10 years and now as a grief specialist in the grief support department. She particularly enjoys the opportunity to provide education to individuals and groups about living, dying and grief.
About Hospice of the Red River Valley
In 1981, Hospice of the Red River Valley was founded on the belief that everyone deserves access to high-quality end-of-life care. We fulfill our nonprofit mission by providing medical, emotional, personal and spiritual care, as well as grief support to our patients, their families and caregivers during a tender time in life. Our staff helps those we serve experience more meaningful moments through exceptional hospice care, 24 hours a day, 365 days a year, wherever a patient calls home. The organization serves more than 40,000 square miles in North Dakota and Minnesota, including in and around Bismarck, Detroit Lakes, Devils Lake, Fargo, Fergus Falls, Grand Forks, Lisbon, Thief River Falls, Valley City and many more communities. Hospice of the Red River Valley offers round-the-clock availability via phone, prompt response times and same-day admissions, including evenings, weekends and holidays. Contact us anytime at 800-237-4629 or hrrv.org.