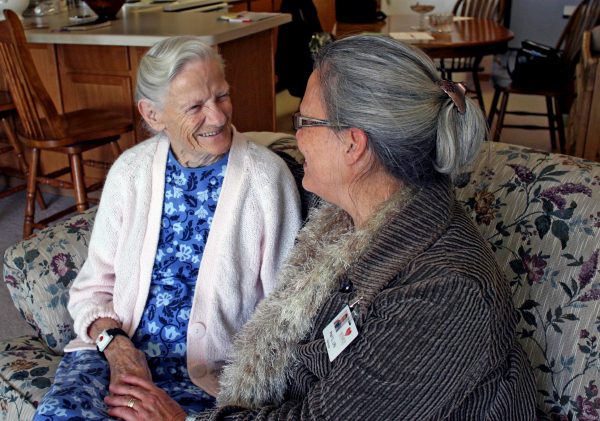 Hospice of the Red River Valley is honored to provide care for thousands of patients, families and community members each year.
We regularly receive kind notes, emails and letters from people telling us what their experiences have been like, often thanking us for the care and comfort we provide.
Please tell us your story. We want to hear from you, and we'd like others to hear your story, too.
Is there something you learned in the course of your journey that might help others like you?
Would you like to express your gratitude to a Hospice of the Red River Valley professional who helped you and your loved one?
Please submit your story by completing the below form. We will use stories like these on our website, in our e-newsletters, on social media and in other promotional material to help people in our community better understand what Hospice of the Red River Valley can provide for families.
By clicking Submit, you grant Hospice of the Red River Valley permission to share your story with the public, on the Hospice of the Red River Valley website, newsletters, social media or print materials, in part or in its entirety. If necessary, we may contact you for additional details. Your contact information will not be shared outside of Hospice of the Red River Valley. 
When you submit your story to us a member of our team will review it and will get in touch. You are under no obligation to share your story publicly, and can change your mind at any time. You can ask us to remove or cease using your story at any time by emailing questions@hrrv.org.
If you prefer to send your story via email, please send it to questions@hrrv.org or by mail at Hospice of the Red River Valley: 1701 38th St. S., Fargo, ND 58103