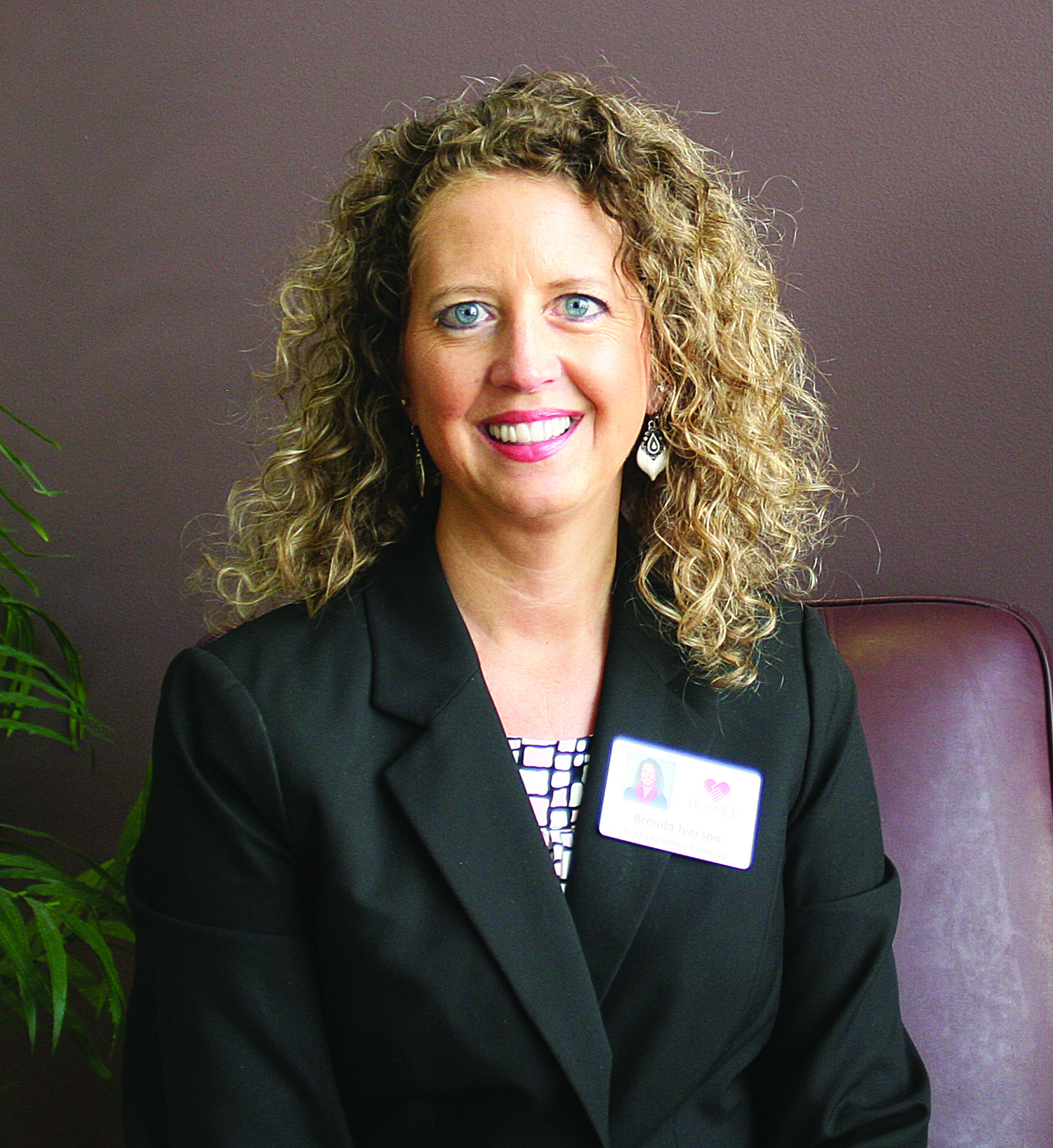 by Brenda Iverson
I am a planner. Simple things, like planning out the week's meals for our family, help me feel prepared for the hustle and bustle of the week ahead, especially with two teenagers in the house. We also make plans for many significant and life-changing events in our lives, including weddings, babies, vacations and retirement. While we plan ahead for our hopes and dreams, what about preparing the details of how we want to live towards the end of our life?
We don't always get the opportunity to have a say in everything that happens in our lives because of accidents, unforeseen events or health challenges that may arise. Life happens. One of the most important conversations you can have with your loved ones is to share your preferences for medical care in the event you're not able to speak for yourself. An open and honest conversation with those close to you about your health care choices is one aspect of the advance care planning process.
Consider this:
90% of people say that talking with their loved ones about end-of-life care is important. Yet, 27% have actually done so.
80% of people say that if seriously ill, they would want to talk to their doctor about wishes for medical treatment toward the end of their life. 7% report having had this conversation with their doctor.
(Survey of Californians by the California HealthCare Foundation, 2012)
We can change this, starting today. Preparing for this conversation will help you have a more meaningful, productive discussion with your loved ones. You can start this process by thinking about what is most important to you in terms of quality of life, how you want to live at the end of your life and any concerns you may have regarding what that might look like.
Below are five ways to help you get started in talking about one's priorities at the end of life.
Reflect on the death of a loved one and have a conversation about this experience. How will yours be different? If you could change anything about that experience, what would that be?
If you or a loved one received a new diagnosis, take that time now with family, friends and your doctor to talk about the how life may look, including preferences and goals for how you want to live. A question may be, "Even though I'm okay right now, I'm worried that ____, and I want to be prepared."
If you or a loved one was recently hospitalized, it's a good time to have a conversation. Consider this question: "I was thinking about what happened, and it made me realize____."
Share with a loved one: "I just answered some questions about how I want the end of my life to be. I want you to see my answers. I'm also wondering what your answers would be."
Asking the question, "I need to think about the future. Will you help me?"
The Conversation Project offers a step-by-step guide to preparing for such a conversation and the considerations to include in an advance care plan. There are also many community resources available to help walk you through having this conversation and the advance care planning process.
Dr. Helena Dolny shares in her book, "Before Forever After," that talking more about 'death-in-life' can lead to less suffering and living more with intention and joy. She believes we would live better and suffer less if we were able to talk about dying in the normal course of everyday living.
Please consider planning and having this important conversation today with loved ones. If you need help, please contact us. This conversation (and ultimately a written advance directive) may be one of the greatest gifts you will give (or receive) from someone you care about.
Brenda Iverson is the director of community relations with Hospice of the Red River Valley.