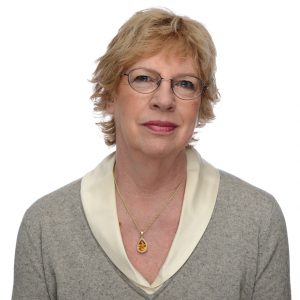 by Barbara Karnes, RN, guest author
A lot has been talked about people accepting and "coming to terms" with their approaching death. Even Elizabeth Kübler-Ross talked about acceptance as one of her stages of dying. I'm not so sure we "accept" that we are dying. I think we can understand that we are dying.
I believe all of us know in the weeks before death that we are indeed dying. It is no secret but acceptance implies that it is OK, and I do not believe we reach a place where it is OK for us to die. We understand it is going to happen, but we don't accept that it is OK and it is happening to us.
"Coming to peace" is another whole issue. Some of us find that peace, others do not. I think our belief system about life, death, hereafter, heaven and hell, and unfinished business all affect that arrival of peace. I also believe that as we withdraw, weeks before death actually comes and we are releasing our hold on the physical (and we are generally non-responsive at this point), it appears peace has come.
It seems to me that on many levels during the months before death actually comes, we are processing our life. The "what have I done?" and "who have I touched?" sort of internal searching. This is done on many different levels, conscious and unconscious. With that process may come an acceptance of a life well lived and a peace in that understanding.
Can we who are standing at the bedside see that peace, feel that peace? Maybe. If the person is restless and agitated (which is very much a normal part of the dying process), does it mean they are not at peace? Not necessarily. We need to remember that the labor of dying is generally harder on the watchers than it is on the person who is dying.
In the days to hours to minutes before death, the job for us, the watchers, is to assess for physical pain, levels of fear (we will all be afraid to some degree) and unfinished business.
It is time to:
Say what we need to say from our hearts to the person leaving us
Give our permission to go (not that it is OK to leave us, but that we understand it is going to happen)
Touch and show our love
These actions can strongly affect the peace that is found in dying—peace for the witnesses and peace for the dying person.
Barbara Karnes is a nationally recognized end-of-life education and registered nurse. While at the bedside of hundreds of people during the dying process, Barbara Karnes noticed that each death was following a near-identical script. Each person was going through the stages of death in almost the same manner, and most families had the same questions. These realizations led Barbara to write "Gone From My Sight: The Dying Experience" (also known as the Little Blue Book), which has since comforted countless patients and families.
About Hospice of the Red River Valley
In 1981, Hospice of the Red River Valley was founded on the belief that everyone deserves access to high-quality end-of-life care. We fulfill our nonprofit mission by providing medical, emotional, personal and spiritual care, as well as grief support to our patients, their families and caregivers during a tender time in life. Our staff helps those we serve experience more meaningful moments through exceptional hospice care, 24 hours a day, 365 days a year, wherever a patient calls home. The organization serves more than 40,000 square miles in North Dakota and Minnesota, including in and around Bismarck, Detroit Lakes, Devils Lake, Fargo, Fergus Falls, Grand Forks, Lisbon, Thief River Falls, Valley City and many more communities. Hospice of the Red River Valley offers round-the-clock availability via phone, prompt response times and same-day admissions, including evenings, weekends and holidays. Contact us anytime at 800-237-4629 or hrrv.org.