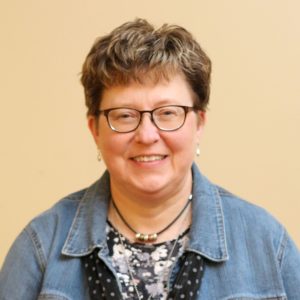 by Janna Benson Kontz, MDiv
In many ways, I believe a brightly colored quilt symbolizes life with intricately interwoven shapes, colors and patterns. And, although life isn't always as bright, easy and beautiful as a quilt, it's not all dark either. We need both bright and dark shades to create the beautiful pattern, just as in our lives. It's the way life is, and if we let it, our "life quilt" will turn out to be a stunning pattern of contrast between beauty and sadness and joy and grief.
As there are common threads and color that run through a quilt, there are a few common threads that bind the many roles of a caregiver. First of all, there is the thread of love. It is that bright thread that allows us to wear our hearts on our sleeves and allows us to keep going for one more day, one more hour, and one more minute. Love is what drives us beyond exhaustion and what sustains us when all else seems impossible. Love is the thread that binds each of us together in a common goal of providing the best care humanly possible.
Another common thread is strength. Caregivers have an inner strength that is unparalleled in our world today. Sometimes that strength wavers, but it is an enduring strength that holds everything together through the storms a caregiver faces. Often physical strength is required to lift and assist in the tasks that need to be done. Emotional and spiritual strength holds each of us up in the worst of times and allows us to smile and laugh in the best of times.
Quilts are made to be strong. We could pull it in many directions, and it wouldn't tear. They can be washed and dried countless times, tugged on and folded and tossed on the floor. And yet, they rarely fall apart. A quilt may fade and the fabric may thin out a bit, but it is a strong covering.
Do you know why that is? It's because the many threads that make up a quilt work together. The threads are woven and sewed and pieced together to create not only something beautiful, but also something useful, strong and warm. Caregivers are like that. We need each other to be our very strongest. We need each other to create the best and warmest and most useful quilt for those we love. All of us together make the quilt bright and dark and fabric strong and warm.
As a caregiver, you all are a light in this world. Never forget that. Sometimes your light may feel feeble and small against the darkness. But remember that there are others out there who are willing to add their light to yours. You don't stand alone in the dark. We all stand with you.
You may be like me and your role as a caregiver includes providing presence, a shoulder to cry on or simply a smile to brighten a day. You may be one who helps someone wade through paperwork and helps to write wills, living wills, cards and letters.
Your job as a caregiver might be to bathe and wash hair, dress and change sheets. You may show up to do blood pressure and listen to hearts and lungs and assess medications. Listening to people's grief and their worries now that a loved one has died may be what you do. Or you may just be the most important of all the caregivers, the family members and friends who, in many ways, provide all of these things and more.
Regardless of your specific caregiving role, thank you for being the light in the darkness. Thank you for being the bright in the quilt. Thank you for bringing the love into this world.
Janna Benson Kontz, MDiv, is a chaplain with Hospice of the Red River Valley.
About Hospice of the Red River Valley
In 1981, Hospice of the Red River Valley was founded on the belief that everyone deserves access to high-quality end-of-life care. We fulfill our nonprofit mission by providing medical, emotional, personal and spiritual care, as well as grief support to our patients, their families and caregivers during a tender time in life. Our staff helps those we serve experience more meaningful moments through exceptional hospice care, 24 hours a day, 365 days a year, wherever a patient calls home. The organization serves more than 40,000 square miles in North Dakota and Minnesota, including in and around Bismarck, Detroit Lakes, Devils Lake, Fargo, Fergus Falls, Grand Forks, Lisbon, Thief River Falls, Valley City and many more communities. Hospice of the Red River Valley offers round-the-clock availability via phone, prompt response times and same-day admissions, including evenings, weekends and holidays. Contact us anytime at 800-237-4629 or hrrv.org.