The following is an excerpt from, The Journey Through Grief and Loss: Helping Yourself and Your Child When Grief Is Shared (St. Martin's Press), by Robert Zucker. Published with permission.
Learning to move forward after loss is more about finding peace than about establishing closure. Perhaps, as you read this, the crisis in your life seems to have subsided a bit and you've already begun to find your stride again, or maybe you're still right in the thick of disruptive and painful feelings so the notion of healing or moving on seems very far off to you. Either way, how you move on will reflect how you've been living out your grief, and although grieving may end someday, healing will surely take a lifetime.


The grief journey takes many twists and turns, even in its final phase. One reason for this is that each single loss may have far-reaching implications. For instance, if an elderly parent or partner dies from a chronic illness, the death may trigger feelings of emptiness and role confusion for the bereaved person left behind; or, if a spouse or parent who was abusive dies, the grief may trigger grief over the loss of a relationship that was never achieved. Grief for these second-tier losses can be as great or greater than for the death itself.
Remember, also, that grief is not limited to death loss. Other more subtle losses take us by surprise and add to the challenge of moving on. For instance, as you're celebrating your wedding, you may grieve for the loss of your independence. As you take pride in a job promotion, you may realize how much you'll miss your office mates. As your child graduates from college, you may feel nostalgia for the baby you once held in your arms. These smaller pangs of sadness or regret sometimes remind us of our grief for our greater losses as well.
Even more troubling kinds of grieving occur when the world seems shattered by unexpected nondeath events. For instance, you may grieve when a significant relationship comes to an end, if you lose your job, if your child is born with a serious birth defect, if you are displaced from your home after a disaster, or if you are diagnosed with a chronic health condition. Be careful not to give these nondeath losses short shrift, for they deserve your attention too.
There are also anniversary reactions to be reckoned with. These may be memories associated with birthdays, the date of death, significant holidays, a particular season of the year, or even a particular hour in the day. Often it is helpful to anticipate specific dates or times and to decide ahead of time how you're going to mark those occasions. Some families bake a cake on the birthday of a loved one and reminisce around the table. Others purchase a gift 
they would have given the person who died but present it, instead, to a charity. Some families create new traditions for holidays that were closely associated with their loved one.
For instance, on Thanksgiving they help at a food pantry instead of sitting down at a traditional meal, or on Christmas they decide to travel to a warmer climate to avoid memories associated with a white Christmas. Some families choose to hang a Christmas stocking for a beloved family member who has died, inviting friends and family to write memories on a strip of paper to be put in the stocking instead of the usual stocking stuffers. Then, on Christmas day, they read the collected memories. Sometimes, despite all your efforts, an anniversary reaction will take you by surprise—but usually you'll be able to plan ahead and reduce some of the shock associated with triggering times.
In addition to the second-tier losses, nondeath losses, and anniversary reactions that reactivate grief, you will also invariably be challenged when new deaths throw you back to early grief and the second storm. For all these reasons, making peace with your loss is going to be complicated.

All along we've looked at the importance of being available to your children as a mentor through challenging times after death. Now that she is learning to come to terms with her loss, your child needs you again. There are specific ways you can help.


Now that you have a better understanding of grief, your child needs you to spread the word to others in her life. Talk about what you're learning about grief to her classroom teachers, Sunday school instructor, team coach, minister, and any other significant adults. For instance, explain that it is normal for children to grieve differently from adults, and that even if your child appears not to be grieving, she still is. Tell them that for years after a loss, your child is still likely to have new pangs of grief as she grows up and understands more of what she's lost. Explain that there will be triggering times in your child's life that could easily be missed unless adults are vigilant. Tell them to be patient and compassionate at school, and explain that your child's academic success may suffer for a while as she adjusts and readjusts to her loss. As your child advances through school, remember to inform new school personnel about your child's loss history. Even though time will pass, childhood grief typically lingers.


Like adults, children also face emotional triggers that can be confusing and overwhelming to them. By letting your child know about triggers and helping him anticipate the surges of grief that come with them, your child will better understand that finding peace doesn't mean having to "finish up" his grief. The Circle of Grief will help you explain triggers to your child and teach him to manage them effectively. To make a Circle of Grief with your child, draw a large circle on a piece of paper, then draw two lines to divide the circle into four equal quadrants, each of which will represent a season of the year. With your child's help, try remembering all the significant times in your lives—birthdays, holidays, anniversaries, dates of deaths—and mark each special time within the appropriate quadrant of your circle.
If you notice that your child has begun to regress, is more irritable than usual, or has been falling behind in school, search the circle for a clue to the problem by checking the quadrant that represents the current season of the year and look for any significant events there. If you find something, it may be the trigger that has been causing your child's distress. Once you and your child begin identifying triggers this way, emotions will become more understandable and predictable. For instance, if you come to understand that tempers flare at home when you're approaching your wife's birthday, you can remember to talk it over with your child ahead of time and to practice patience and understanding with one other.


We are all—adults and children—drawn to stories about real people who've faced great challenges in their lives. For this reason, I've shared many stories throughout this book intended to teach and inspire. Here's how I used to share one of my own personal stories about going through grief with my daughter when she was a small child: Eleven years after my dad died, I remember holding you when you were just born. As I looked into your beautiful brown eyes for the first time, I felt ecstatic. I was still elated when, later that same day, I left you and Mommy at the hospital to pick up some supplies from home. I felt as if I were floating through the city on pure joy as I rode in the taxi to our apartment building. Then I took the elevator up to the twenty-first floor, fumbled for my keys, and finally entered our apartment. When the door shut behind me, and I was finally alone in the silent entryway, I fell to the floor and began to weep for my father—who, I suddenly realized—would never know the sweetness of his first grandchild; for you, who would never know your grandfather's rough beard and kind kisses; and for myself, who would somehow have to figure out on my own how to be your daddy.
While my story is sad, it tells of a never-ending love between children and their parents, and demonstrated to my daughter how major life events, like births, can sometimes be bittersweet. Our teaching stories grow out of our life lessons, and you, too, have valuable stories waiting to be told to your child. To find them, set aside a solitary evening, sit quietly with a pad of paper and pen, and try responding these sentence starters:
I was deeply challenged was when…
I remember being terribly disappointed after …
I learned how it felt to be absolutely vulnerable when…
My crisis of faith came when …
It was clear what I had to do after…
Hopefully, these writing prompts will encourage you to reflect on some of the lessons you've learned throughout your life. Once you've finished responding to them, gently ask yourself the following questions:
What was the hardest lesson I've ever had to face?
Did someone help me? Or was I totally on my own?
What surprises me again and again?
What do I keep forgetting but need to remember?
What have I learned from my past mistakes?
Over the years, who have been my greatest teachers?
What keeps me going, despite everything?
What do I want my child to know that has helped me the most?
Once you have taken time to consider some of your greatest challenges and most important life lessons, look for stories from your life that you'd like to share with your child. There may be one or many stories that stand out for you. Storytelling can be totally spontaneous or it can become a family-time ritual. Remember that like any good story, finding just the right time to share it often increases its effectiveness. Some will mean more to your child when she's young; others will be best saved when she's a bit older and more ready to hear what you have to say. Some are likely to become favorites that you'll repeat again and again.


Make it a point to talk about who has died. Say aloud the name of the person who has died. Incorporate memories into the fabric of your lives. And tell your child that it is okay to be happy again and to look forward to life, even without her loved one.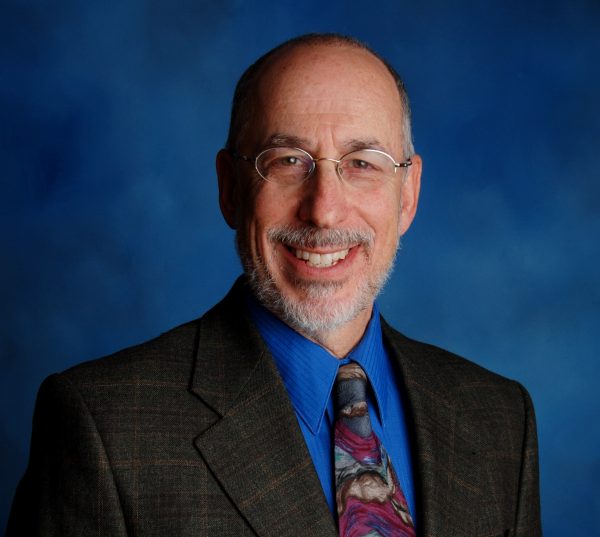 Robert Zucker, MA, LCSW, FT, is a grief counselor, writer, consultant, teacher and public speaker (in addition to a closet actor and musician!), and has specialized in grief and loss for more than 30 years. He is the author of The Journey Through Grief and Loss: Helping Yourself and Your Child When Grief is Shared. Zucker's other publications include 14 Care Notes for Abbey Press that deal with a variety of grief issues. He has run various grief support groups, including specialized groups for young widows and widowers, bereaved parents and grandparents, child homicide survivors, bereaved siblings and therapeutic writing workshops for the bereaved of all ages. Zucker frequently travels throughout the United States leading bereavement seminars for social workers, psychologists, nurses, teachers and clergy and leads workshops for hospitals, hospices and grief support programs across the U.S. and Canada.
About Hospice of the Red River Valley
In 1981, Hospice of the Red River Valley was founded on the belief that everyone deserves access to high-quality end-of-life care. We fulfill our nonprofit mission by providing medical, emotional, personal and spiritual care, as well as grief support to our patients, their families and caregivers during a tender time in life. Our staff helps those we serve experience more meaningful moments through exceptional hospice care, 24 hours a day, 365 days a year, wherever a patient calls home. The organization serves more than 40,000 square miles in North Dakota and Minnesota, including in and around Bismarck, Detroit Lakes, Devils Lake, Fargo, Fergus Falls, Grand Forks, Lisbon, Thief River Falls, Valley City and many more communities. Hospice of the Red River Valley offers round-the-clock availability via phone, prompt response times and same-day admissions, including evenings, weekends and holidays. Contact us anytime at 800-237-4629 or hrrv.org.