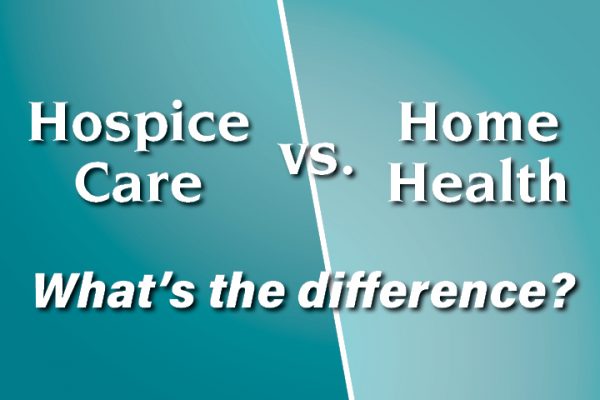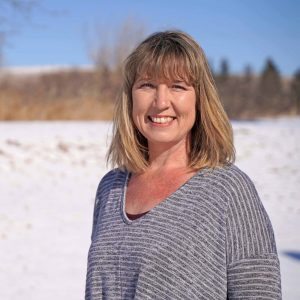 by Kristina Dathe, RN
Many people who are eligible to receive home care and hospice care misunderstand the difference between the two types of care. While there are some general similarities, there are many differences, particularly regarding who can receive each service, what type of care is provided, and what the goal of care is for each service. What follows is a brief overview of home care and hospice care.
Home health care:
Who is eligible for home health?
Home health care is available to those who have a need for short-term skilled nursing that is normally provided at a clinic or hospital. Patients must be homebound to receive home health.
Who is on the home health care team?
In addition to nurses, home health care professionals may include physical therapists, occupational therapists, social workers, speech pathologists and physicians.
What type of care is provided by home health?
Services typically include physical therapy, occupational therapy or wound care following a hospital stay or surgery.
What is the goal of home health?
With home health, the focus is on patient improvement with a goal to return to independent functioning. Patients must be making progress to continue with services. Once patients are no longer homebound, they would be expected to receive these services in a clinic or hospital setting; this care is not provided in nursing homes. Spiritual care, 24/7 access to medical providers, nurses, and medications are not usually part of home health care.
Hospice care:
Who is eligible for hospice care?
Hospice care focuses on quality of life for those who have been diagnosed with a terminal illness and have a prognosis of six months or less. Hospice care includes specialized care by a team of professionals who are trained to manage physical, emotional and spiritual comfort for those who are in the last stages of chronic illness. Patients do not need to be homebound to be on hospice care.
Who is on the hospice care team?
The hospice team includes a medical director, nurses, chaplain, social worker, certified nursing assistants, volunteers and grief specialist. They make visits to a person's home, wherever that may be, including private residences, assisted living or skilled nursing facilities. They are specially trained and sensitive to the tender nuances of end-of-life care.
What type of care is provided by hospice care?
The hospice team cares for the whole person and attends to physical, emotional and spiritual comfort of the patient, and provides grief support and resources for family members. Hospice staff also teach, guide and empower family caregivers to best care for their loved ones.
Hospice also covers the cost of medications and equipment necessary for someone to be comfortable, including medications related to the terminal diagnosis as well as any supplies that are needed, such as incontinence supplies, wound care supplies, a shower chair, oxygen, walker or even a hospital bed if or when it may be needed.
Hospice services are covered by Medicare, medical assistance and most private insurance. There is no outside cost to patients regardless of how often they receive visits, how many supplies are used, or how much equipment is needed.
What is the goal of hospice care?
With hospice, the goal is to achieve comfort and have the best quality of life through the end of life. The hospice team walks alongside patients and their loved ones to help navigate those last month's so they can live comfortably and in the way that is most meaningful to them.
Often people wait until the last days or weeks of life to seek out hospice care because they are worried that starting hospice care means they only have days to live. Many people receive hospice care services for much longer. Hospice care doesn't mean "giving up," rather it's choosing to focus on quality of life, spending time with family and doing things that are important to you with the time you have left instead of spending time in and out of the clinic/hospital getting tests and treatments that are no longer helping.
Anyone can reach out to Hospice to see if they or their loved one to learn more about the care available or to learn if they qualify to start using their hospice benefit. You do not need a referral from your doctor.
Kristina Dathe is a hospice registered nurse and community relations specialist with Hospice of the Red River Valley.
About Hospice of the Red River Valley
In 1981, Hospice of the Red River Valley was founded on the belief that everyone deserves access to high-quality end-of-life care. We fulfill our nonprofit mission by providing medical, emotional, personal and spiritual care, as well as grief support to our patients, their families and caregivers during a tender time in life. Our staff helps those we serve experience more meaningful moments through exceptional hospice care, 24 hours a day, 365 days a year, wherever a patient calls home. The organization serves more than 40,000 square miles in North Dakota and Minnesota, including in and around Bismarck, Detroit Lakes, Devils Lake, Fargo, Fergus Falls, Grand Forks, Lisbon, Thief River Falls, Valley City and many more communities. Hospice of the Red River Valley offers round-the-clock availability via phone, prompt response times and same-day admissions, including evenings, weekends and holidays. Contact us anytime at 800-237-4629 or hrrv.org.