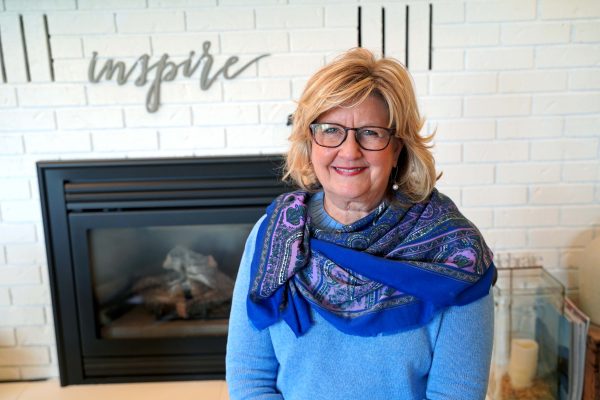 We recognize that the death of a loved one can be one of the most stressful life events a person can experience—whether the death is expected or not. Grief is a natural part of life, but it affects everyone differently, including how a person feels, thinks, behaves—even what they believe.
Part of Hospice of the Red River Valley's mission is to support to grieving individuals, families and youth in their journey through grief. We provide free services to individuals, families, schools, churches and workplaces whether or not someone utilized hospice services. Our grief department includes professionally trained, compassionate grief specialists who provide support groups, end-of-life education, presentations and individual sessions.
We spoke with Hospice of the Red River Valley employee Kriston Wenzel, LBSW, CT, about the distinct role of a grief specialist and her decades of experience providing care and support. 
What is your background, and what brought you to Hospice of the Red River Valley?
I have been a grief specialist with Hospice of the Red River Valley for 16 years, and I'm certified in Thanatology, which is the study of dying, death and grief.
Before coming to Hospice, I mainly worked in health care, starting as a hospital social worker. I loved the philosophy of hospice care when I was working at the hospital. I knew it was a great program and important to the community. I heard so many good things about Hospice of the Red River Valley from the people I worked with. Working in the grief support department felt like it really fit my life. I've stayed here because the flexibility is great, and I love the variety of working with individuals, families, groups and public speaking.
Because of my past experience working in a hospital setting, I think I understand my role in aftercare better here and how to work as part of the overall Hospice team. It also allows me to have a better understanding of what families experience before they need grief support.
What does a grief specialist do?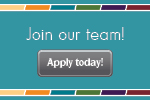 I work with the families of the people who die under our care, including primary caregivers and any other family members who need services. We also offer free community grief support, including one-on-one sessions and family sessions, even if the person's loved one wasn't under hospice care. We also offer a multitude of support groups and classes.
One of the best parts of my job is that I get to go into the schools and work with kids. Unfortunately, sometimes young people in our community fall through the cracks, and many families may not have the means or ability to bring their kids to a group session. So we have group sessions in the schools, and when you have these young people looking forward to hearing about and talking about someone who has died, I think it's pretty cool.
We don't treat grief; we companion alongside people to help them figure out how they can live their life the best way possible in the midst of their loss. We give suggestions and give people the ability to dig into their own being and figure out what strengths they have. People are so resilient to things that happen in their lives, and if we can help them figure that out, that's when I feel like I've been successful.
What is the most common misconception about grief that people have while grieving?
Many people think it's going to be easy and they are OK because the death was expected. I hear that a lot when I make initial phone calls to caregivers after the death of someone under our care. Often, around six or eight months later, people have different thoughts about their experience and tell me it's more difficult than they thought it was going to be. In reality, I don't think people really understand the full impact when they lose someone.
It takes work, and that work is very different for everyone. What amazes me the most about people in general is that if they really listen to themselves and allow themselves to see their full potential, they are capable of a lot more than they think they are. If I can help them figure that out, my job is done.
What is "grief work?"
For each person grief work is very different. For some it might be hanging out with friends and for others it may be reaching out to doing volunteer work. Grief work is something you have to do now or later. Some people aren't ready to do grief work at the beginning of their loss because they have so many other stressors. Grief work can be coming to a support group, educating yourself on what it's supposed to look like or reaching out to others. One of the things that I find so important and powerful with some of the people I have worked with is that they find the most happiness and relief when they are helping others.  
What is the most rewarding part of your job?
I get to help people make the best of a hard situation. Grief is part of our being, but it can also create who you are. When I see someone who I have been working with for a while and I can already notice a potential in them, but then they acknowledge that, too, it makes me really grateful for the work I do.  The other thing I think is so amazing is when people make important connections during support groups that can really change their perspective on their own situation. Those moments make me love my job.
Hospice of the Red River Valley offers free community grief support services to anyone who has experienced loss through death, regardless if your loved one had hospice care. We have a variety of grief support groups available and fall grief classes and workshops in many communities we serve. For more information about how we can help, call 800-237-4629 and ask to speak to the grief support department.
About Hospice of the Red River Valley
In 1981, Hospice of the Red River Valley was founded on the belief that everyone deserves access to high-quality end-of-life care. We fulfill our nonprofit mission by providing medical, emotional, personal and spiritual care, as well as grief support to our patients, their families and caregivers during a tender time in life. Our staff helps those we serve experience more meaningful moments through exceptional hospice care, 24 hours a day, 365 days a year, wherever a patient calls home. The organization serves more than 40,000 square miles in North Dakota and Minnesota, including in and around Bismarck, Detroit Lakes, Devils Lake, Fargo, Fergus Falls, Grand Forks, Lisbon, Thief River Falls, Valley City and many more communities. Hospice of the Red River Valley offers round-the-clock availability via phone, prompt response times and same-day admissions, including evenings, weekends and holidays. Contact us anytime at 800-237-4629 or hrrv.org.