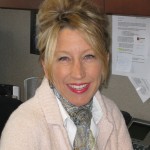 Guest Blogger:  Mona Tedford, CFP®, CTFA
Vice President, Bremer Trust in Fargo
No matter what your age, it's important for each of us to consider getting basic estate planning documents in place. Doing so can spare your loved ones undue stress in the event of your incapacity or death. The following three documents form the core of a good, basic estate plan. Below is a description of each document and some common misconceptions:
1) Last Will & Testament
Your Will governs the distribution of assets which are solely in your name, through the legal process known as probate. Having a Will does not avoid the probate process—but it ensures that your wishes are carried out (without a Will, state law determines which relatives will inherit your solely-owned assets).
If assets are titled with another person or entity (for example, as joint tenants with right of survivorship, transfer on death, in trust or with a designated beneficiary) they will pass per their titling, regardless of what your Will states.
In your Will, you not only indicate to whom your assets will pass, but you also name a guardian for any minor children and you nominate a personal representative (sometimes called Executor) to administer your Will. That person's duties include:

Gathering assets
Paying final bills
Arranging for filing and payment of income and estate tax
Filing an inventory and accountings with the court
Communicating with the heirs
Distributing assets

Your Will, and the decisions you make within it, do not take effect until you die. People sometimes believe that the person they have named as personal representative in the Will could act on their behalf during life in event of incapacity (to pay their bills, etc), but this is not the case. This is why the Durable Power of Attorney is a crucial planning document.
2)   Durable Power of Attorney
A Durable (meaning it remains in effect in event of incapacity) Power of Attorney is a written document which you can use to empower another person (the agent or attorney-in-fact) to make decisions for you. This authority ends upon your death. It is wise to name contingent agents (e.g. name the spouse as agent; if he/she cannot serve, then Child A; if he/she cannot then Child B, etc).
A power can be a "general" power, giving the agent all powers held by you, or a "limited" power, which restricts the agent to performing only those actions specifically listed.
A Durable Power of Attorney may help avoid the more costly alternative of a conservatorship in the event of incapacity. A conservatorship, however, has the potential benefit of court supervision. It is best to seek legal advice for the drafting of the Will and Power of Attorney documents.
3)         Advance Health Care Directive
The term "Advance Health Care Directive" is commonly used to describe two key documents (sometimes combined into one) designed to address end-of-life decisions: the Living Will and the Durable Power of Attorney for Health Care.

The Living Will is a written statement of one's wishes if he or she might become terminally ill, and may include directions as to when to provide or withhold artificial nutrition, hydration and other life support. People sometimes confuse the Living Will with the term Living Trust—the latter is a legal arrangement for the titling and management of assets.
In a Durable Power of Attorney for Health Care, you (the principal) appoint another person (the agent) to make health care decisions if you are incapable of doing so (it may or may not be related to a terminal illness situation).
It's never too early to make sure you have your estate planning documents in place. Most importantly, be certain that your loved ones, and the other individuals involved, know where to locate your estate planning documents.
Mona Tedford has been working in the field of wealth management for more than 20 years. She is Vice President for Bremer Investment Management and Trust in Fargo, and holds the Certified Financial Planner ® and Certified Trust and Financial Advisor designations.
About Hospice of the Red River Valley
In 1981, Hospice of the Red River Valley was founded on the belief that everyone deserves access to high-quality end-of-life care. We fulfill our nonprofit mission by providing medical, emotional, personal and spiritual care, as well as grief support to our patients, their families and caregivers during a tender time in life. Our staff helps those we serve experience more meaningful moments through exceptional hospice care, 24 hours a day, 365 days a year, wherever a patient calls home. The organization serves more than 40,000 square miles in North Dakota and Minnesota, including in and around Bismarck, Detroit Lakes, Devils Lake, Fargo, Fergus Falls, Grand Forks, Lisbon, Thief River Falls, Valley City and many more communities. Hospice of the Red River Valley offers round-the-clock availability via phone, prompt response times and same-day admissions, including evenings, weekends and holidays. Contact us anytime at 800-237-4629 or hrrv.org.