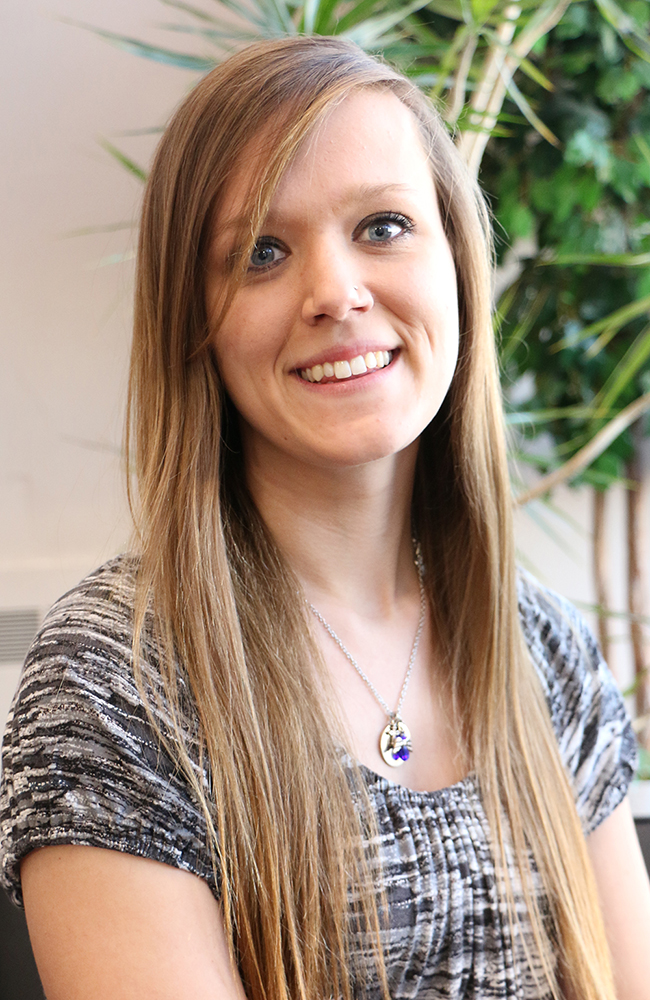 Hospice nurses take on a critical role in caring for terminally ill patients and their families. Comfort is a hospice nurse's primary focus and advocating for patients is always their number one priority. Hospice of the Red River Valley's registered nurses (RNs) are specially trained in pain control and symptom management. They provide exceptional patient-centered care guided by the individual's wants and needs.
In honor of National Nurses Week, we spoke with Hospice of the Red River Valley RN Chelsey Pollert about the distinct role of a hospice nurse and her experience providing care and support to our patients and their families.
Did you always know you wanted to be a nurse?
I always knew I wanted to be a nurse, although, I also thought about becoming a social worker or teacher. In first grade, my teacher had us write a book, and I wrote "The Nurse Book" by Chelsey. It described what a nurse did, how someone becomes a nurse and where a nurse can work. It still sits on my shelf.
My mom is a nurse, and I grew up with her stories and influence. That definitely led to nursing becoming my calling. When I was young, my grandma got sick. She pulled through at that time, but I was old enough to know what was going on and understood the severity of her diagnosis. So I knew at that time that I wanted to be able to help people like her.
What brought you to Hospice of the Red River Valley?
Before working at Hospice of the Red River Valley, I worked in pediatric home health for about five years. I cared for some very sick kids who received hospice care, and I realized how important that type of care was and how much of a need there is. It was a definitely a different type of nursing and something that I was instantly drawn to. I realized it was my passion, but I didn't see myself in hospice full time at that time. When a friend at Hospice of the Red River Valley called and said there was an opening on her team, initially I didn't think it would be a good fit, but I took a leap of faith, and it's the best decision I've made. I love it. It's a calling to be able to step into someone's home and focus that time on them.
How is being a hospice nurse different than other nursing positions you've had?
Hospice care is dramatically different than other nursing positions I've held. When I worked in pediatric home health I got to provide the one-on-one care with patients and families because we were in homes for extended periods of time to make sure their needs were met. Then I left for a short time and worked at a clinic job, and I enjoyed it very much—I met great coworkers and families—but I realized I missed providing one-on-one care. I missed providing that compassionate support and developing relationships with my patients and families. I think it's something I initially took for granted and later realized how important that is to me. At Hospice I get to provide that care and it's something that I hold dear to my heart.
What do you enjoy the most about working as a hospice nurse?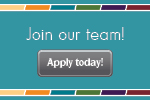 I enjoy waking up very day knowing that at some point in my day I'll be impacting someone else's day for the better. We go through hurdles and struggles but to know that someone's day is a little bit better in such a difficult time is the best. And on the flip side, at the end of the day I can reflect and know that my families are better because of the care that Hospice, my teammates and I, provided. I wouldn't be able to do this job without my team.
What qualities in a person help make a good hospice nurse?
Compassion. That's the biggest quality. You also need to be adaptable. Each day you'll work in diverse settings; one residence might be a totally different situation than next. And, I want to say a good hospice nurse is also loyal. When I'm a primary nurse for a family I want them to know I'm there for them, that I'll follow through with what I say, and that I'm going to make sure their needs and questions are addressed. That's what I mean by loyalty. I always want my patients and families to know I'm there 100 percent, and I want them to feel comfortable to call with questions and to know it's OK.
What is a visit like?
Each visit is different, and that's a good thing. You get to know your families rather quickly and adjust your visits to meet families where they are in the process. Somebody might walk into a home and feel that it's full of laughter and the next is full or sorrow. You meet them where they are.
At each visit, I first greet my patient and families and make sure there has been nothing significant that I'm not aware of since my last visit. If there have been changes, I make adjustments to those types of things first. Then I ask about questions they have, and from there I do my nursing assessment. After my assessment, I follow up with the family on anything that I've found, any changes or declines that I've noted. It's very important to follow-up with families and keep them up-to-date, even if they're not right at the bedside. Part of my job is to make sure families know where their loved one is at in the dying process. It wouldn't be fair for me to see changes and not share that with family members. Then I provide any education the family needs so they can continue to care for their loved one. For example, keep the bed elevated, or use oxygen, etc. I always encourage them to call if they have questions.
Having hard conversations with families is probably the hardest part of the job. I try to gauge how much the family understands and how accepting they are. The more you're there and have developed a relationship and rapport with the family, they more they appreciate honesty.
At Hospice of the Red River Valley's Journeying Home Conference last fall, the speaker said something that really stuck with me, "What's normal in life isn't normal during the dying process." I think about this frequently, and in appropriate times, I have shared this with families. It doesn't seem normal, but it is expected.
What do you want people to know about hospice care?
I think I would like people to know from the first phone call to the last phone call our top priority is to be there, not only for the patient, but also for the family. We're here to lift them up, support them during a difficult time, help people enjoy their time, really be that extra layer of support. We're not here to take the place of anybody, but we are here to walk side by side with them.
To learn more about how Hospice of the Red River Valley supports patients and families, visit our website.
About Hospice of the Red River Valley
In 1981, Hospice of the Red River Valley was founded on the belief that everyone deserves access to high-quality end-of-life care. We fulfill our nonprofit mission by providing medical, emotional, personal and spiritual care, as well as grief support to our patients, their families and caregivers during a tender time in life. Our staff helps those we serve experience more meaningful moments through exceptional hospice care, 24 hours a day, 365 days a year, wherever a patient calls home. The organization serves more than 40,000 square miles in North Dakota and Minnesota, including in and around Bismarck, Detroit Lakes, Devils Lake, Fargo, Fergus Falls, Grand Forks, Lisbon, Thief River Falls, Valley City and many more communities. Hospice of the Red River Valley offers round-the-clock availability via phone, prompt response times and same-day admissions, including evenings, weekends and holidays. Contact us anytime at 800-237-4629 or hrrv.org.