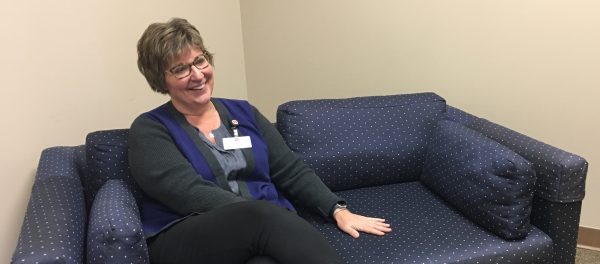 Hospice nurses take on a critical role in caring for terminally ill patients and their families. Comfort is a hospice nurse's primary focus and advocating for patients is always their number one priority. Hospice of the Red River Valley registered nurses (RNs) are specially trained in pain control and symptom management. They provide exemplary patient-centered care guided by the individual's wants and needs.
We spoke with Hospice of the Red River Valley RN Judy Hendry—who works with patients in and around Grand Forks, Crookston and Thief River Falls areas—about the distinct role of a hospice nurse and her experience providing care and support to our patients and their families.
What is your background and what brought you to Hospice of the Red River Valley?
I've been a nurse for 31 years. I worked in a hospital setting for 18 years and for a private practice nephrologist for five years. Most of my hospital work was with oncology and renal patients, and I liked to take care of those people. I liked to "fluff up" the patients, make them feel good and look good. I always said when I retired I was going to be a hospice volunteer. I didn't have to wait for retirement because I saw an opening for an RN with Hospice of the Red River Valley in Grand Forks, and here I am six years later. I love it!
From a nurse's perspective, what does a patient visit looks like?
I start each visit by asking the patient what has been going on since we last saw each other. I want to hear what's been happening and what questions the person has from their perspective. After we visit for a bit, I complete my clinical tasks: check their heart rate, blood pressure, do my assessment and so on. I also spend time reviewing the person's medications to make sure no adjustments are needed.
If there are any symptom management issues, I call our medical director or a nurse practitioner and review the symptoms with them over the phone to determine if any medication changes need to be made. If I get orders or changes, I write them down for the people because it's hard to remember everything. We often fill their pill boxes and encourage them to call if they need anything. Then we usually make a plan for our next visit.
What makes being a hospice nurse special?
It's the most rewarding work I've ever done. It's very humbling. I look at it as an honor to go into people's homes, wherever their home may be, during such an important point in their lives. People are vulnerable at the end of their lives and to let us into their homes and their lives at that time is pretty amazing. This is the best job I've ever had. It will be my last job because I don't want to do anything else.
What qualities make a good hospice nurse?
Caring
Compassion
Empathy
Patience
Problem solver
Resourceful
Independent thinker
How has working at Hospice of the Red River Valley impacted you personally?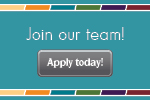 I've learned a lot about what
hospice
can do for families—keeping people comfortable and letting them die with dignity. We all have people getting older and have to deal with different struggles. It made me look at my life and my family. Working at Hospice of the Red River Valley has helped open up the dialogue about death with my parents and family. For a lot of people the topic does not come easy. I have a big immediate family, and I bring it up all of the time. It makes some people uncomfortable, but we talk about it anyway.
What do you wish people knew about hospice?
It's not giving up hope; it's about embracing the next phase. The most common thing we hear is, "We wish we would have called Hospice sooner." It can be scary. I often tell people nobody is ever happy to see me walk through the door because I'm not just "Judy," I'm "Hospice." But by the time I leave, there is usually such a sense of relief because there is help. It's different than any other medical care. There is a time and a place for everything. This is our area of expertise. I tell people it's a hard phone call to make, but after that first visit, they realize they have someone to call and they are not alone.
How do you spend your spare time?
I love spending time with my family. I've been married for 30 years. We have two kids, a son and daughter. We have a lake place and do a lot of fishing. I like to read, especially psychological thrillers, and go walking.
About Hospice of the Red River Valley
In 1981, Hospice of the Red River Valley was founded on the belief that everyone deserves access to high-quality end-of-life care. We fulfill our nonprofit mission by providing medical, emotional, personal and spiritual care, as well as grief support to our patients, their families and caregivers during a tender time in life. Our staff helps those we serve experience more meaningful moments through exceptional hospice care, 24 hours a day, 365 days a year, wherever a patient calls home. The organization serves more than 40,000 square miles in North Dakota and Minnesota, including in and around Bismarck, Detroit Lakes, Devils Lake, Fargo, Fergus Falls, Grand Forks, Lisbon, Thief River Falls, Valley City and many more communities. Hospice of the Red River Valley offers round-the-clock availability via phone, prompt response times and same-day admissions, including evenings, weekends and holidays. Contact us anytime at 800-237-4629 or hrrv.org.