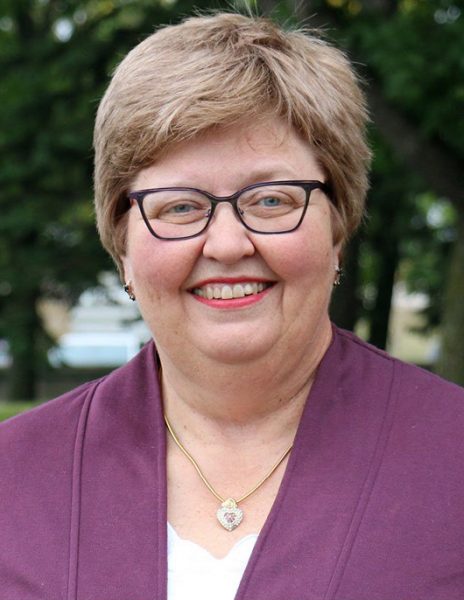 by Vickie Haverkamp, Dr. Div., M.Div., RN
When I think of presence, I think of my grandfather. He always made me feel like the most important person in the world because he gave me his undivided attention, genuinely engaging in our conversations and free time together. I knew he listened and was not concerned about what he would say next. My grandfather knew the value of just being present with me.
I've applied his example of truly listening to hear and understand another, rather than to reply, into my profession, first as a hospice nurse and now as a hospice chaplain. Through this work of listening to people share their most personal thoughts and stories, I have discovered the value and richness of presence.
I delight in the moment when a patient shares something close to his or her heart, knowing the story I'm hearing is only happening in that moment in time. I hang on to every detail because it is an honor and privilege to hold such a responsibly.
For me, 'presence' is allowing someone to tell me whatever is on their mind in that moment—the joys, worries, triumphs, trials and tribulations. I find myself focused on every little detail, not so I can think of an appropriate response, but rather, to hear what they are truly expressing to me, be it gratitude, heartache, fear or joy.
The practice of being present doesn't always come naturally. In fact, when you first give it a try it's downright difficult—even awkward.
Here are tips to practice being present:
Active listening—Listen with intention and be open to what the person wants to share, including hopes, fears, concerns, etc. Help foster an environment where the person feels comfortable talking about whatever is on his or her mind. Encourage conversation from your loved one by making eye contact and showing them that you care about what they have to say. Ask open-ended questions.
Become comfortable with silence—Sometimes being silent is the most powerful and engaging act. I was afraid of silence for a long time, but I have found it to be a powerful tool. It helps people process their thoughts, engage their memories and then move forward. Being silent and present in the moment sometimes allows the person to proceed forward or stimulates an entirely new direction for the conversation. If your loved one does not want to talk, your physical presence alone speaks volumes. Just sitting with your loved one might be what he or she needs in that moment.
Reduce distractions—Focus on one thing at a time when you're with the person. Put your devices away, turn off the T.V. and other things that may try to take your attention away from the person. Be in the moment and try not to think about all the other things on your plate while you're with your loved one.
Practice gratitude—If your loved one is ill, you can help your loved one find joy in the small moments: a sunbeam pouring in from pulled shade, the smell of brewing coffee, the sound of your loved one's favorite music playing, the feel of your loved ones hand in yours, etc.
With practice, this ministry of presence has become engrained in all of my interactions, not just with my patients. I am more intentional with my time with those I love like my aging mother. I am eager to hear her tell family stories and I savor every detail: her joys, frustrations, memories of her youth, how she met my father, their dates together, and so on. I don't know how many more times I will get to hear her tell these stories. And this time we have together now, in the present, is a gift.
Vickie Haverkamp is a chaplain with Hospice of the Red River Valley.
About Hospice of the Red River Valley
In 1981, Hospice of the Red River Valley was founded on the belief that everyone deserves access to high-quality end-of-life care. We fulfill our nonprofit mission by providing medical, emotional, personal and spiritual care, as well as grief support to our patients, their families and caregivers during a tender time in life. Our staff helps those we serve experience more meaningful moments through exceptional hospice care, 24 hours a day, 365 days a year, wherever a patient calls home. The organization serves more than 40,000 square miles in North Dakota and Minnesota, including in and around Bismarck, Detroit Lakes, Devils Lake, Fargo, Fergus Falls, Grand Forks, Lisbon, Thief River Falls, Valley City and many more communities. Hospice of the Red River Valley offers round-the-clock availability via phone, prompt response times and same-day admissions, including evenings, weekends and holidays. Contact us anytime at 800-237-4629 or hrrv.org.