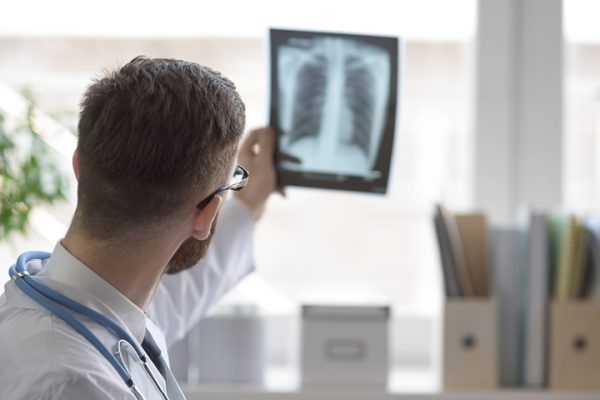 If you or a loved one suffers from Chronic Obstructive Pulmonary Disease (COPD) or another lung condition, such as bronchiectasis, pulmonary fibrosis or cystic fibrosis, the combination of pain, anxiety and trouble breathing can take a toll on your quality of life.
How can hospice care help those with COPD and other lung conditions?
People with lung disease typically share the same concern: what will happen if they can't breathe? The hospice team develops an individual plan for each patient that includes specific interventions for respiratory distress. The pre-emergency plan is designed to control severe symptoms at home. It gives patients and their loved ones peace-of-mind and a sense of security.
For those with lung conditions, hospice care helps alleviate symptoms, improve quality of life and decrease hospitalizations. Considering the physical and emotional toll symptoms can take, hospice care aims to relieve pain and shortness of breath, as well as anxiety and other symptoms.
Hospice's plan of care for COPD and end-stage lung conditions includes:
A pre-emergency breathing plan that details exactly which measures to take at home if the patient becomes unable to breathe
Medications and non-medical interventions to reduce episodes of respiratory distress and the anxiety it causes
Around the clock availability and support via phone to assist with respiratory distress
Expert pain and symptom management in your home to help eliminate ambulance rides and trips to the emergency room
Oxygen and other durable medical equipment, supplies and medications
A comprehensive evaluation by the hospice team
Assistance with advance care planning that aligns with the patient's needs, priorities and goals
Caregiving support, education and guidance from your hospice team
Help with dressing, bathing, grooming and eating
Emotional and spiritual support for both the patient and their loved ones
When you're watching a loved one with lung disease decline, it can be difficult to determine when it might be time for hospice. In general, hospice care may be beneficial when the patient:
Experiences trips to the emergency room every few months for respiratory failure or lung infections
Has been repeatedly hospitalized and no longer wishes to be hospitalized
Has experienced weight loss
No longer wishes to be intubated
If you see yourself or your loved one in this description, you may benefit from hospice care. Contact us to request an evaluation. Your physician may also make this request, although you do not need to wait for a referral from a doctor. You can contact us at any time to learn more about hospice services.